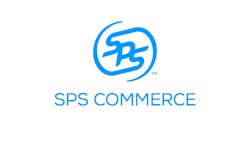 St. Paul, MN April 2, 2002 Supply chain integration service provider SPS Commerce has announced a new program for rapid implementation of its supplier enablement and management services, called Quick Start.
SPS is touting the Quick Start program as a way for enterprises to rapidly extend the breadth and or depth of its supply chain integration with some or all of its supply chain partners.
The program is best suited for enterprises looking to expand current infrastructure, SPS said. By leveraging an enterprise's existing platform, the provider says it has been able to reduce implementation times from 60 days to less than one week.
"By focusing more efforts on leveraging the existing EDI infrastructure, we have been able to shorten our implementation times," says Jim Frome, executive vice president and chief strategy officer of SPS Commerce.
Quick Start applies to both the rollout of EDI and XML-based transactions and item maintenance catalog initiatives, as well as multiple order management models, including buyer-managed inventory, vendor-managed inventory and direct-to-consumer.
The program includes a non-exclusive supplier enablement program, which allows suppliers to choose any solution and vendor to meet the new compliance requirements of the hub enterprise. Quick Start also provides for online access to a supplier management system with an up-to-date supplier contact database, call plan, supplier status and reporting, call center detail and summary level tracking.
Technology options for suppliers include a testing service for certifying existing solutions for use with the hub's compliance guidelines, as well as a range of transaction and item maintenance alternative service options for smaller suppliers.
In other SPS news, the company has announced a joint marketing agreement with Virtucom Content Solutions, a firm that helps retailers, manufacturers and distributors design, produce and manage product content as an outsourcing service. The partnership will focus on providing cost-effective catalog content production services for SPS' retail customers.