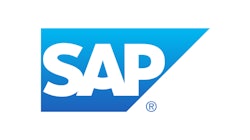 Walldorf, Germany July 22, 2002 It was a good news/bad news kind of week for German e-business software giant SAP AG last week.
On the bad news front, SAP reported drops in sales of its enterprise software in the United States and Europe. Second quarter U.S. license sales fell, quarter-on-quarter, by 32 percent, to about $100 million, on top of a 28 percent drop the previous quarter. European sales dropped 13 percent, to about $313 million.
Sales of SAP's customer relationship management and supply chain management software were down, by 3 percent (to $102 million) and 31 percent ($105 million), respectively, according to the software company.
On a more positive note, Hunt Oil Co., an independent oil and gas producer with global operations, last week said it has selected the mySAP.com e-business platform and mySAP Oil & Gas (mySAP O&G) upstream industry functionality as the company's e-business infrastructure for the future.
Hunt Oil will implement a broad range of mySAP.com solutions to help it manage its various businesses, including solutions for financial accounting and management, human resources, procurement, plant and equipment maintenance management, data warehousing and industry-specific mySAP O&G capabilities for joint venture accounting and production and revenue accounting.
With production operations in the United States, Canada, Peru, and the Republic of Yemen, and exploration activities in many other countries, Hunt Oil Companies will use the SAP system to gain enterprise-wide standardization. Additionally, Hunt Oil will look to SAP and its solutions to support re-engineered business processes in order to reduce costs and empower Hunt employees across all levels of the organization to manage the business with access to more accurate and timely information.
"As a rapidly growing independent oil and gas producer, we will be moving to a modern and adaptable business infrastructure that supports improvements in efficiency and provides us with the scalability necessary to accommodate future growth," said James Jennings, president of Hunt Oil. "The SAP solution will help us integrate and streamline our business processes in order to stay competitive in today's environment. It will also improve our ability to adapt to future changes in our various businesses and in the industry as a whole."
Hunt Oil Co. of Dallas is a privately held company directed by Ray Hunt engaged in the exploration, production, refining, marketing and transportation of oil and gas. The company's major producing areas are in the United States, the offshore Gulf of Mexico, Canada, Peru, and the Republic of Yemen. It conducts exploration activities throughout the world.

Companies in this article