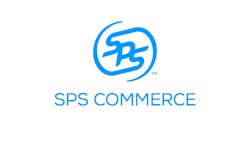 St. Paul, MN August 1, 2002 Lamps Plus, the nation's largest specialty lighting company, serving more than a million customers each year, has decided to use SPS Commerce's Web-based supply chain solutions to facilitate electronic commerce with its nationwide network of suppliers. SPS Commerce is a Minnesota-based supply chain integration service provider.

Clark Linstone, chief financial officer of Lamps Plus, said, "To keep up with the increasing demand and to continue providing the lowest prices available, we needed to eliminate the time and resources spent on our paper-based transactions. By using SPS' automated system, we will increase efficiencies, reduce costs, and save time for us and our suppliers."

Founded in 1976, Lamps Plus has more than 40 locations in the western half of the United States. Lamps Plus has traditionally used faxes and phone calls as its means of communication with suppliers. However, with SPS' hosted Internet service, the company's documents will now be exchanged electronically, and its online catalog will be synchronized automatically with its suppliers' back-end systems.

"The Internet has afforded businesses an opportunity to drive down costs and improve communication with their vital partners without investing in expensive technology," said Jim Frome, executive vice president and chief strategy officer at SPS Commerce. "We are pleased that Lamps Plus has chosen SPS as its supply chain integration partner and look forward to bringing its small and mid-sized partners into the world of e-commerce."