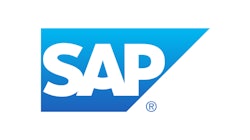 Milan, Italy December 3, 2002 Italian apparel company Benetton Group is set to implement SAP's Apparel and Footwear (SAP AFS) solution at its production plants and other facilities in a bid to improve its planning, sourcing, distribution and replenishment processes.

SAP said its solution will give 1,500 Benetton employees visibility across the company's supply chain, from the design process to the store shelf, enabling them to monitor business processes and improve consumer and retailer responsiveness by delivering new collections more frequently, more precisely and within a shorter timeframe.

The $2 billion Benetton Group, which operates in about 120 countries, will introduce SAP AFS, which will be used in production plants, logistics centers and business facilities worldwide, to give the company global access to administrative information and operational data, which can help improve forecast and planning capabilities.

The solution provider said that SAP AFS will allow Benetton to run on a single, integrated platform and provide capabilities for rapidly adjusting production operations to meet customer demands.

The solution was designed to fulfill the unique requirements of the apparel and footwear industry, with capabilities for financials, order fulfillment, supply chain management and logistics, SAP said. In this sector, companies must be able to respond quickly to changing consumer preferences while optimally managing their own supply chains of international raw materials suppliers and contract manufacturers.

"SAP AFS will allow us to meet market requirements, reduce costs and increase customer loyalty, as well as grow our customer base," predicted Terry Phipps, Benetton Group's consulting chief information officer. "With SAP's solution, we can adapt our production based on store demands."

Benetton is the fourteenth apparel industry company this year to choose SAP solutions, according to the solution provider.


Companies in this article