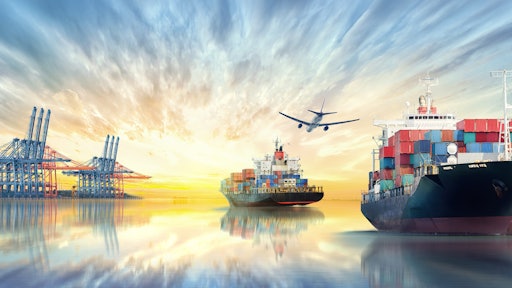 enanuchit - stock.adobe.com
In its 2021 State of North American Manufacturing Annual Report, Thomas found several shifts in domestic sourcing trends and supply chain demands in the post-pandemic world.
The survey found that 83% of North American manufacturers are likely to reshore products, up 54% in March 2020. According to the findings, if manufacturers bring on just one single-contract domestic supplier, $443 billion could be added to the U.S. economic value.
"We are witnessing the wholesale reexamination of supply chain relationships, which will realign global manufacturing for decades to come. With North American businesses accelerating reshoring and replacing some of their overseas suppliers with domestic alternatives, U.S. manufacturers are being presented with an unprecedented opportunity," said Tony Uphoff, Thomas president & CEO. "The insights from this year's State of North American Annual Report further underscore the need for increased investment in skilled labor and manufacturing technologies to ultimately improve the trade deficit and future-proof supply chains to protect against potential disruptions."
Leading the charge toward U.S. and Canada-based operations are the automotive and oil and gas sectors, the most motivated verticals to add North American suppliers to their supply chains.
Additional sentiment from survey participants reveals a strong interest in reshoring due to obstacles with overseas suppliers, such as availability of technical support and time zone differences.
While the procurement professionals surveyed did identify challenges to sourcing materials locally, including barriers of price (40% of respondents) and speed (23% of respondents), the overwhelming majority of respondents still planned to reshore operations.