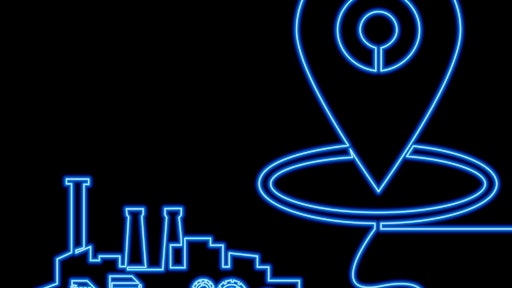 Tiverets/stock.adobe.com
Supply chain stability and resilience have become a top concern for manufacturers. The pandemic created disruption in the supply chain and the Russia-Ukraine war has ruptured trade relations, forcing manufacturers to rethink their fundamental operations and consider relocating manufacturing to mitigate the risks of unstable international trade and supply chains.
In fact, reshoring manufacturing could be the wave of the future. While often not the lowest cost option, relocating manufacturing may be the best overall option given the dire need for supply chain resiliency and stability.
According to the 2022 ISG Smart Manufacturing Survey, manufacturers look to reshoring to achieve cost savings, waste reduction, enhanced customer experience, reduced delivery times, asset optimization, increased revenue and improved supply chain resiliency (Figure 1). The survey found only 33% of European, and 24% of U.S. CEOs are confident in their supply chain resiliency.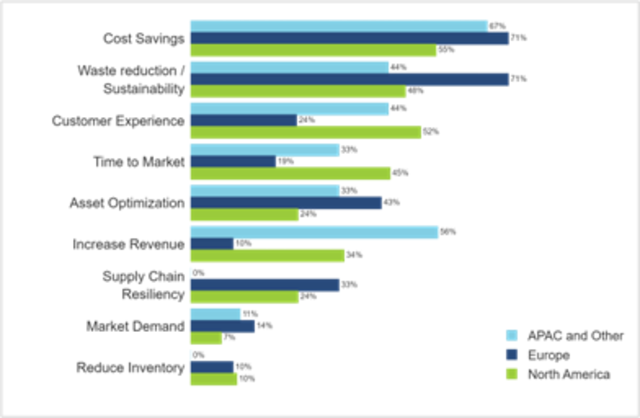 Figure1: Motivations for Adopting Smart ManufacturingISG Research
Bloomberg states the number of new U.S. manufacturing units has grown by 116 percent in recent years, largely due to reshoring.
In January 2022, leading chipmaker Intel announced an initial investment of more than $20 billion in two new leading-edge chip factories in Ohio, to improve production and meet the demand for advanced semiconductors. Competing chipmaker Wolfspeed opened a semiconductor chip factory in New York to help alleviate supply chain disruption in the automotive and electronic industries. In 2021, General Motors decided to reshore its battery production to Michigan. In 2022, GM's Ultium LLC joint venture with LG Energy Solutions announced plans for four North American battery plants. As steel prices have skyrocketed, US Steel decided to build its new $3 billion factory in Arkansas, rather than abroad. Samsung invested $17 billion on construction of a chip factory in Taylor, Texas, and plans to build up to 11 additional chip-making plants in Texas for an investment estimated at $192 billion.
Why are some manufacturers moving towards reshoring?
The pandemic taught a harsh lesson that relying on a thinly sourced supply chain, especially for manufacturing goods, can be a mistake. As a result, many companies are opting for domestic facilities. Technology-related manufacturers have been dealing with ongoing chip shortages due to pandemic-related restrictions and are among the most likely to move their production.
Here are a few potential benefits of reshoring in 2022 and beyond:
Better control over products and quality. It is easier to manage quality in a supply chain that is contained in a single region. One of the main reasons for low costs in less developed areas is less oversight over manufacturing. Regions with more mature regulatory systems can create higher-quality products as a benefit of that oversight.
Job growth. As cited in data from

The Reshoring Initiative

, 2022 saw a record 350,000 new jobs directly related to domestic companies bringing work back to the U.S. That was after a record 260,000 new jobs were created from onshoring and foreign direct investment in 2021. Five million manufacturing jobs are still offshore with a potential for much more growth, even as North American manufacturers are challenged to find skilled workers. There were 10.7 million unfilled jobs in July 2022, and 5.7 million unemployed people (The U.S. Chamber of Commerce's America Works Data Center). In durable goods manufacturing, 60 percent of jobs went unfilled in that same month. It is expected that some of this gap will be filled with the available capacity and similar reshoring trends may mean more young workers are recruited into the skilled trades.
Better visibility and transparency across the supply chain. Working with an overseas supplier is logistically more challenging than a local supplier. A domestically managed supply chain eliminates custom issues and tariffs and shortens delivery time.
Reduced greenhouse gas emissions and improved ESG scores. Reshoring helps avoid emissions associated with production and shipping goods from overseas. Shorter transportation cycles reduce carbon footprints and transportation costs. Bringing supply chains closer to home can also give companies more control over their operations. According to the

ISG

Smart Manufacturing Survey 2022 (see Figure 1), ESG ranks second after cost and remains a crucial factor for manufacturing executives who are considering reshoring operations.
Tariffs, government funding and initiatives
Shifts in geopolitical forces are keeping supply chain risks in focus, resulting in increased public awareness and multiple U.S. government initiatives to help manufacturers with supply chain problems:
Supply Chain Disruption Task Force (SCDTF) will address near-term supply chain discontinuities by relieving bottlenecks at U.S. ports and monitoring pandemic-related supply chain disruptions in the semiconductor industry.
Department of Energy (DOE) is leveraging $17 billion in loan authority under the Advanced Technology Vehicles Manufacturing Loan Program to re-equip, expand and establish advanced vehicle battery manufacturing facilities; an additional $13 million in grants sits under the Federal Energy Management Program's Assisting Federal Facilities with Energy Conservation Technologies.
Department of Defense (DOD) is deploying over $3 billion in Defense Production Act (DPA) to encourage sustainably produced critical minerals.
Financing in the form of new U.S. government domestic manufacturing initiatives through the Export-Import Bank (EXIM) aims to provide financial aid to U.S.-based makers of semiconductors, biotech and biomedical products, small businesses and renewable energy companies. Programs at the U.S. Department of the Treasury and the U.S. Small Business Administration (SBA) also plan to expand access to capital for small manufacturers.
The United States-Mexico-Canada Agreement is likely to continue to drive nearshoring from China. This agreement will help to provide greater incentives to source goods and materials from the U.S. and North America, reshore vehicle and parts production to the U.S., provide job opportunities for U.S. producers and workers by requiring a significant portion of vehicle content be made with high-wage labor and encourage more investment by auto companies in research and development in the region.
The CHIPS and Science Act will boost American semiconductor research, development and production, authorizing $10 billion to invest in regional innovation and technology hubs.
How Industry 4.0 will make reshoring a smoother process
The smart factory era is contributing to the reshoring trend by revitalizing and digitizing manufacturers' local factories to meet customer demand while remaining viable and profitable businesses.
Some Industry 4.0 technologies can be implemented without major investment, including digital work instructions, augmented reality-based operator assistance, digital performance management, or simple retrofit automation that may have a small enough total cost of ownership gap to reshore. Technological changes like 3D printing and robotics technologies are allowing production facilities to be located closer to the end consumer and are reducing cost arbitrage.
Developing an executable reshoring plan
Even enlightened manufacturers with a vision for reshoring often struggle to get out of the gate and need assistance building an optimal plan. There are many options to consider in reshoring and external expertise is often needed to achieve the desired results. Some basic principles are as follows:
Build a baseline and business case. Although an executive vision may exist to reshore, metrics are needed to measure success. Set a baseline for cost savings, waste reduction, enhanced customer experience, reduced delivery times, asset optimization, increased revenue and improved supply chain resiliency, and ensure decisions are made to improve these metrics.
Do your research. There are so many macroeconomic, labor, geopolitical, tax and other factors to consider that most manufacturing executives cannot be expected to digest all available information without the benefit of a research firm that tracks this information on a daily basis.
Build for tomorrow, not today. Industry 4.0 is here, and manufacturing is transforming. Avoid the temptation to recreate an offshore facility domestically and be sure to incorporate the latest technology innovation.
Over-invest in training and organizational change management. Executives never say they spent too much time training a team or communicating with their workforce, community or stakeholders.
Reshoring is more than a fad. Covid-19 and the Russia-Ukraine war have permanently changed how manufacturing executives view their supply chains, sourcing strategies and logistics. Once a manufacturing executive team aligns on the strategy to reshore, proper execution requires a thoughtful plan with a thorough understanding of numerous factors and a long-term vision for the future that goes beyond solving the current challenge.
Companies in this article