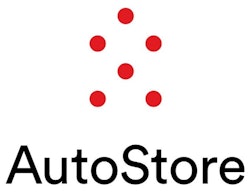 Thomas H. Lee Partners, L.P. has entered a definitive agreement to acquire AutoStore, a robotics and software company that provides solutions to warehouses and distribution centers.
"We are thrilled about the opportunity to partner with the AutoStore team," says Jim Carlisle, managing director at THL. "Through its grid-based technology and proprietary software platform, AutoStore has demonstrated a superb reputation in the marketplace underpinned by its visionary engineering and R&D talent, impressive global distribution network, and exceptional product quality. We are excited to invest behind Karl Johan and his team and look forward to supporting AutoStore's rapid growth."
This is the third investment that THL has made in the supply chain industry in recent years. Previously, the company acquired MH, a provider of parcel handling systems. Meanwhile, it invested in Fortna, a supply chain consulting and design firm back in March.
Modern Material Handling reports that AutoStore's senior management and equity teams will continue to hold positions in the company, while the equity team will also remain on the board.
The recapitalization will allow AutoStore to have the resources it needs to build upon its leading robotic technology and software platform, while continuing to accelerate new product innovation for its customers and execute on broader global growth objectives.
"Today's announcement marks a great step forward into the next phase of our company's growth," says AutoStore CEO and president, Karl Johan Lier. "We are excited to partner with THL, who have deep industry expertise and financial and operational resources to help accelerate AutoStore's overall growth strategy, including our continued geographic expansion."