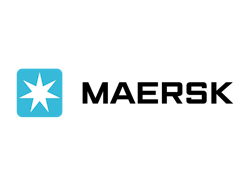 Maersk has invested $1.7 million in HUUB, a tech-startup that operates in the fashion supply chain sector. The investment was carried out by the firm's corporate venture unit, Maersk Growth.
HUUB, based in Portugal, developed an integrated logistics platform for the fashion industry, according to Just-Style. The platform, known as Spoke, manages end-to-end interactions from suppliers to final customers in over 123 markets, allowing full visibility and actionable feedback throughout the entire supply chain.
"At Maersk Growth we are happy to join HUUB on its journey forward," says Tobias Elmquist, partner at Maersk Growth. "We have been following HUUB and were impressed with its solution to the supply chain for fashion brands and its fast growth both in terms of customers and revenue. Leveraging Maersk's industry expertise and global network we look forward to supporting HUUB's plans to further accelerate business growth."
With the latest investment round, HUUB closes its early-stage investment cycle with $4.86 million, which is reportedly one of the biggest funding ever to be registered in Portugal.
Just-Style reports that the money will be used to triple the current number of brands it has on its portfolio and continue to expand its European logistics operations. For now, the development will be mainly centered on HUUB's  operations in Portugal and in Holland, and will grow its team to 85 employees by the end of the year.