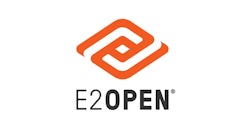 E2open has acquired Amber Road in an all-cash transaction valued at $425 million.
Under the terms of the agreement, a subsidiary of E2open will commence a tender offer for all the outstanding shares of Amber Road common stock for $13.05 per share in cash. The Board of Directors of Amber Road has unanimously approved the definitive agreement and recommends that shareholders tender their shares in the offer. Upon closing, Amber Road will become a privately held company and closing of the transaction is subject to customary closing conditions, including a majority of the outstanding shares having been tendered in the tender offer and clearance under the Hart-Scott-Rodino (HSR) Antitrust Improvements Act of 1976. The transaction is expected to close before the end of the third quarter of fiscal year 2019.
"The combination of E2open's supply chain and logistics technologies with Amber Road's global trade management platform will also allow customers to more fully digitize their operations and better compete in global markets. The deal will also deliver an excellent return for Amber Road's shareholders, as the $13.05 price per share being paid by E2open represents roughly a 45 percent premium to Amber Road's 90-day average closing price," says James Preuninger, Chief Executive Officer of Amber Road.
The acquisition will allow customers to operate their entire end-to-end supply chain from one place in the cloud. With the addition of Amber Road's solutions, E2open's portfolio will expand with:
Rich trade content information services to improve sourcing decisions and lower costs;
Integrated trade management solutions to automate import and export processes;
Extensive duty deferral and free trade agreement management solutions to improve margins;
Comprehensive sourcing solutions for brand companies in the apparel and footwear industries; and
A complementary network of global trade partners with customs filing capabilities.
Based on E2open's and Amber Road's prior integration experience with other companies, it is anticipated that customers will enjoy strengthened services and solutions offered by the combination.
"In joining forces we envision a solution suite with accelerated innovation to connect, streamline, and operate all aspects of global sourcing, manufacturing, logistics, distribution, trade and compliance, resulting in immediate benefits for all stakeholders. Using a combination of enterprise-class software, intelligent trade content, and a global trade network, Amber Road has transformed the manner in which companies manage global trade and established itself as the thought leader in this space," says Michael Farlekas, President and Chief Executive Officer of E2open. "We believe combining Amber Road's advanced trade management and supply chain capabilities with E2open's end-to-end networked supply chain solutions will further improve margins, lower risks and drive operational flexibility and efficiency for our customers."
Companies in this article