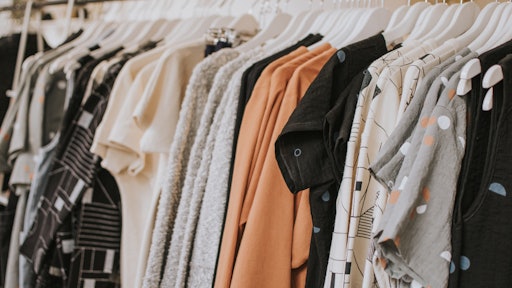 Unsplash
The United States Fashion Industry Association (USFIA) released its sixth annual Fashion Industry Benchmarking Study, a survey of executives from leading fashion brands, retailers, importers and wholesalers, including some of the largest brands and retailers in the country. 
The survey asked respondents about their business outlook, sourcing practices, utilization of Free Trade Agreements and preference programs and views on trade policy.
However, the impact of trade wars and uncertainty about trade policies is weighing heavily on respondents as they reported being more cautious and less optimistic about the five-year outlook for the U.S. fashion industry. According to the report, one year ago 84 percent of respondents were optimistic or somewhat optimistic about the five-year outlook. Now, the number has dropped to 64 percent, with one-quarter of surveyers saying that they are neutral on the matter. 
The survey also found that the biggest challenge for the fashion industry is the impact of increasing production and sourcing costs, with 84 percent of respondents reporting the challenge. Some costs are linked to the Chinese tariffs, which didn't surprise USFIA President Julia K. Hughes. 
"But as we look at the data, we see some other insights that are very troubling. Not just costs in China are increasing, but the costs to source in the main alternatives to China – especially Vietnam, Bangladesh and India -- also are soaring. And the uncertainty seems to also affect logistics and transportation costs," Hugh says.  
Fashion companies are beginning to move out of production in order to avoid tariffs, though, they are not reshoring for Made-in-USA products, instead switching to other Asian companies.