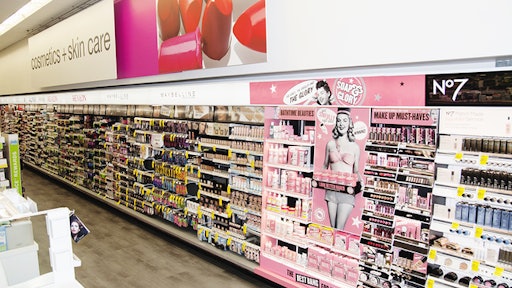 Walgreens is investing in digital beauty subscription company Birchbox. The monthly-delivered box caters to millennials by offering sample makeup, hair and skin products.
According to NBC, Walgreens will experiment with adapting the concept to some of its physical retail stores by stocking its shelves with more luxury makeup brands. Additionally, the retailer will dedicate 400 to 1,000 square feet of space to Birchbox and will allow customers to build their own Birchbox at Walgreens.
The pilot program will start at Walgreens stores in Chicago, Dallas, Los Angeles, Miami, Minneapolis and New York while expanding online the service online. By adding a customer experience to the beauty products will lure more shoppers into Walgreens stores. NBC reports that the company sees it as an opportunity to become a specialist in the beauty category and will protect itself in the rise of e-commerce.
Recently Walgreens has vamped its beauty section, adding more luxury brands like Soap & Glory, No.7, NYX and OPI nail polish, and dropping less popular ones. The partnership with Birchbox will continue to build Walgreens' beauty offers and build into prestigious and independent brands.
The companies began initial talks last year, both feeling that they were under-serving consumers. The partnership plans to expose customers to higher-end and independent brands that aren't typically found in drugstores. Walgreens is following stores like Target and Walmart that have been selling items that were sold exclusively online.
The company's latest attempt to vamp its stores has paid off. According to NBC beauty sales have increased and beauty differentiation stores are outperforming traditional stores.