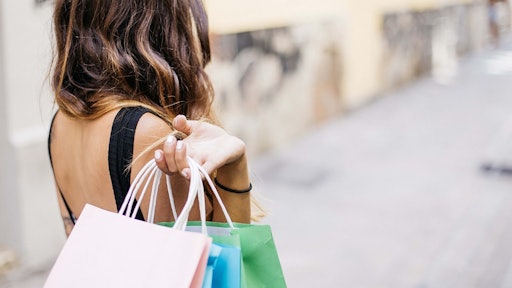 AlixPartners, the global consulting firm, is anticipating an increase in U.S. retail sales revenue this November through January period of 3.1 to 4.1 percent.
"Our projection represents a slowing from the 4.9 percent year-over-year sales growth this year through August—though on the other hand that's also off the base of a gangbusters holiday season a year ago, in which November and December sales in total were up 6.1 percent. All in all, while some may be counting on a repeat of last year's unexpectedly stellar numbers, we're advising our clients to be optimistic, yes, but also to remember that optimism is not a strategy—that detailed planning and then flawless execution should be front and center this holiday season," Joel Bines, global co-leader of the retail practice at AlixPartners and a managing director at the firm, said
Retails well have to do all they can to manage sales this holiday season as competition won't be easing up. Additionally, the country's mid-term elections could also play into how the economy is this retail season. managing director at AlixPartners David Bassuk says that retailers who take a holistic approach to their operations could reap big rewards.
The company's holiday-forecast methodology is based on the premise that year-to-date retail sales through the end of the back-to-school season have proved to be the best gauge of what consumers will spend during the holiday season. Over the last eight years, holiday sales have accounted for 16.8 to 17 percent of annual sales for retail, while the back-to-school season accounts for 66.1 to 66.4 percent of sales.