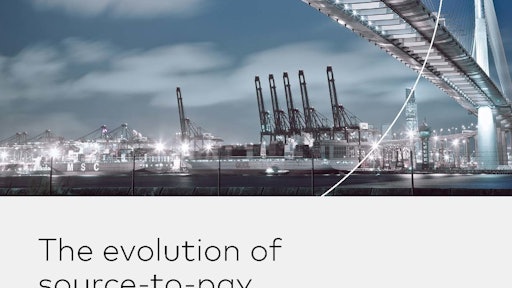 Editor's Note: The following whitepaper is brought to you by Mastercard in partnership with the Supply Chain Network.
Three macro trends are driving a change in the B2B ecosystem and impacting the procurement and supply chain functions:
A) Globalization has been a double-edged sword, opening up new business opportunities, but creating many operational headaches for procurement and supply chain professionals.
B) Evolving role for procurement and supply chain organizations as they become more strategic, but at the same time, are expected to do more of their current role with fewer resources.
C) Digital transformation and investment in automation has reduced costs and streamlined processes, but doesn't connect the entire source-to-pay cycle.
Source-to-Pay Gaps
These trends are exposing three critical gaps in source-to-pay and are causing compliance risk, fraud and inefficiency.
Visibility gap: Doing business with thousands of unmonitored companies; 65 percent of companies have no visibility beyond tier 1 suppliers, according to The 2018 Deloitte Global CPO Survey.
Payments processing gap: Separation of procurement and payments, requiring manual reconciliations and exposing expensive invoice fraud vulnerability.
Last-mile gap: Networks and systems are not connected and can't deliver a holistic view.
The Transformational Path Forward
This whitepaper outlines a transformational path forward, connecting isolated source-to-pay functions to bolster business identity, invoicing compliance and payments efficiencies.
Providing always-on financial and compliance tracking on over 120 million companies worldwide creating efficiencies of up to 40 percent in time and 60 percent of cost..
Single-entry and source of payment files, significantly reduce manual reconciliation and gain fully visibility on when suppliers will get paid and for what.
End-to-end visibility to connect siloed systems into a single automated platform.
This visibility enables procurement and supply chain executives to more effectively deliver on both strategic and tactical responsibilities, enabling movement to the forefront of the enterprise.
To learn more, download the full whitepaper here.
Companies in this article