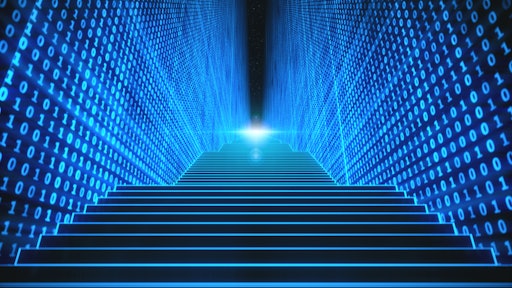 We're in the midst of a big data revolution. Around the world, 2.5 quintillion bytes of data are produced daily, and approximately 90 percent of the world's data were generated in just the past two years.
When the phrase "big data" was added to the Oxford English Dictionary in 2013, the industry had only seen the tip of the iceberg. For years, companies have been collecting and analyzing massive amounts of information.
This proliferation of data has led many organizations into a period of innovation with far-reaching implications. The imperative to transform this data into useful, actionable insights has never been greater, and no industry or line of business is immune from the big data revolution underway. It comes as no surprise that procurement professionals are turning to big data to drive digital change. They are increasingly realizing that the future belongs to those enterprises that can successfully harness its value for competitive advantage.
The Path to Digital
To understand the priorities and challenges that global companies face on their digital journey, the University of Applied Science Würzburg/Schweinfurt, in cooperation with SAP Ariba, conducted a survey of more than 650 leaders in procurement, finance and supply chain functions from organizations across North America and Europe. When asked to rank the top five priorities for their organizations, 72 percent of respondents cited big data and predictive analytics as their chief concerns.
That figure reflects a paradox that procurement professionals understand all too well. While their organizations enjoy greater access to data about their suppliers, customers and prospects, the enormity of it can make meaning hard to come by. Out of this abundance of data, how can procurement professionals draw meaningful insights, integrate predictive analytics into their day-to-day responsibilities, and provide prescriptive guidance to buyers?
The challenge for procurement professionals is to sift through all the data and distill it in a way that makes informed decision-making possible. Big data, predictive analytics and prescriptive guidance can further scale with cognitive computing power to enhance situational awareness and speed of decision-making. The resulting business value promises to improve the way procurement professionals carry out their crucial roles.
The Challenges of Today
Today, most procurement organizations face three key challenges when working with big data:
Digitizing Processes: The first challenge for procurement is to access unstructured data that resides in scanned documents, email inboxes and spreadsheets. The key to unlocking the data's potential is to ensure it is stored in a digital format that lends itself to deep analysis. In the process, data sets previously thought to be uncorrelated can reveal remarkable insights and patterns that lead to innovation.
Driving Insights: It is vital to be able to analyze and utilize the digitized data. Customers are challenged to figure out how to tap into cognitive capabilities and build them into their processes. Human limitations, as well as technical challenges, can hinder the detection of patterns. Digitalization can process the information intelligently and accurately – and derive valuable insights.
Enabling Talent and Skills: For a digital transformation to succeed, organizations need to foster an internal culture open to change and a mindset that embraces these disruptive technologies. Big data, predictive analytics and cognitive computing require new skills and ways of working where front-line SHAPE  \* MERGEFORMAT  SHAPE  \* MERGEFORMAT  SHAPE  \* MERGEFORMAT employees are able perform queries or generate reports on their own, relying on minimal support from their IT department.
The Opportunities of Tomorrow
Advances in technology and new concepts like intelligent computing provide opportunities to predict and respond effectively to customer and market demands. The insights they yield can guide buyers to create requests for information or contract templates based on unlimited amounts of information analyzed across multiple databases. Connecting people and information guided by intelligent procurement systems will fundamentally change how companies buy and sell. The biggest change lies in the ability of these networked systems to foster collaboration, from product design to coordinated operational strategies, among trading partners.
By linking together the right stakeholders with key operational data across the value chain, a network can open up broad visibility into the interconnected operations of buyers and suppliers. This heightened transparency yields valuable insights that arm businesses with the foresight to prevent bottlenecks in the supply chain before they arise, thus reducing operational uncertainty and enhancing customer satisfaction. Meanwhile, as automated procurement solutions take on many of the function's day-to-day tactical activities, they free up professionals to focus on strategic priorities such as shoring up supply chain resilience, shielding the brand from third-party risk, and spurring new sources of innovation. As digital technologies reshape the way businesses work together, procurement is evolving from its historic role of generating cost-savings to fostering teamwork across organizational boundaries and, ultimately, driving much of the strategic value that fuels growth.
However, the opportunities presented by digital transformation extend even beyond collaboration, cost-savings and operational risk. Consider reputational risk, such as that associated with forced labor upstream in a company's supply chain. A digital procurement solution can instills confidence across the value chain when it offers transparency not only into inventories, cycle time, and turnover ratios but also into the criteria that gauge whether a trading partner's brand values align with one's own. For example, does a supplier have the governance structures in place necessary to root out slave labor, human trafficking, and inhumane working conditions from their operations? Customers and investors alike demand transparency into all these factors, and networks respond to this need with a comprehensive, real-time analysis to simplify compliance. The result is peace of mind when advances in machine learning provide buyers and suppliers with options – beyond mere data – from which to choose as they create ethical, sustainable supply chains, all while extending their competitive advantage and speed to market.
The digitalization of business is real and it is here to stay. The combination of new technologies and skilled talent working with intelligent systems provides the competitive edge that businesses need to stay ahead of rivals in the market. At the same time, it elevates the importance of procurement professionals within organizations, highlighting their increasingly prominent role in providing guidance on innovations, managing risk, securing a sustainable supply chain and driving strategic value. As with any revolution there will be winners and losers, and those that make the most of big data will emerge on top.
Marcell Vollmer is chief digital officer at SAP Ariba and the former chief procurement officer of SAP. SAP is the market leader in business applications; and SAP Ariba is the world's largest business network, linking together buyers and suppliers from more than 3 million companies in 190 countries.