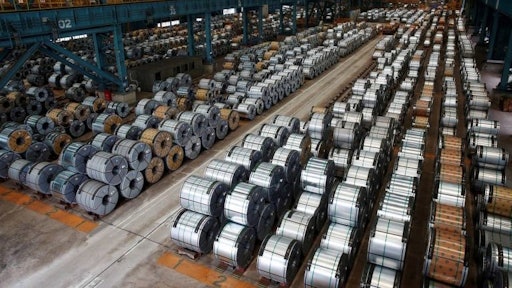 President Donald Trump promised steel and aluminum executives Thursday that he will levy tariffs on imports of their products in coming weeks. imported steel will face tariffs of 25 percent, while aluminum will face tariffs of 10 percent.
"We're going to build our steel industry back and we're going to build our aluminum industry back," Trump said.
A study by the Commerce Department that found that large amounts of steel and aluminium imports posed a threat to U.S. national security, giving the White House the authority to limit imports by tariffs.
The tariffs are a response to the overproduction of steel and aluminium by China. Since there are already import restrictions on those products from China, new barriers are likely to have an impact on European allies, as well as Canada and Mexico, which could trigger retaliation.
Our Steel and Aluminum industries (and many others) have been decimated by decades of unfair trade and bad policy with countries from around the world. We must not let our country, companies and workers be taken advantage of any longer. We want free, fair and SMART TRADE!

— Donald J. Trump (@realDonaldTrump) March 1, 2018