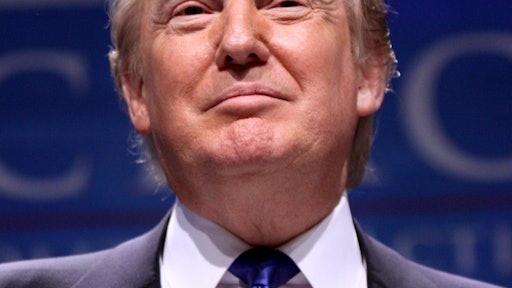 Supply chain executives at companies with global supply chains are paying close attention to what happens surrounding import tariffs and trade rules now that Donald Trump is the president-elect. On the campaign trail, Trump promised to renegotiate the North American Free Trade Agreement (NAFTA), threatening to impose punitive tariffs on goods imported from Mexico. Similarly, Trump threatened to levy punitive duties on goods made in China. Carrier and Ford already responded by promising to keep more production in the U.S.
How should global manufacturers respond? Well, one thing they are apt to do when the exact details become clearer is take a close look at their global supply chain network and how new tariffs will impact their total costs.
I talked to Toby Brzoznowski, executive vice president at LLamasoft, on this topic. LLamasoft is a leading provider of supply chain design software. This software allows companies to decide where they should locate their plants and warehouses in order to provide a desired service level at the lowest possible cost.
To read the full story, please click here.