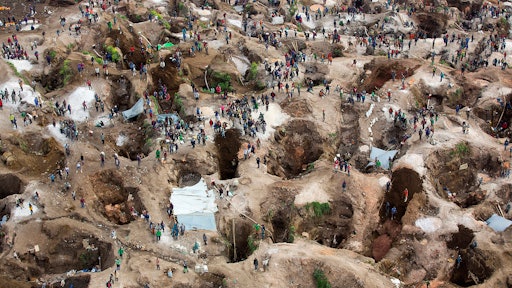 The Responsible Sourcing Network (RSN) released its newest report, Mining the Disclosures 2017, last week, analyzing 206 companies' supply chain due diligence regarding their use of conflict minerals. In a year-on-year comparison, almost all of the companies' scores decreased. While high performers in the report showed strong initiative to mitigate risks, the average score dropped by 7 points since 2016.
Some of the shortfall may be attributed to uncertainty since the Trump administration and other legislators have alluded to deregulating Section 1502 of the Dodd-Frank Act. While investors have declared support of Section 1502, the murky future of the rule has created an environment that encourages companies not to fulfill their legal obligations.
Across the 26 industry groups analyzed in Mining the Disclosures 2017, the technology sector outperformed all others, while laggard industries included integrated oil and gas, steel, business services, and building materials. This is consistent with last year's version of the report, showing a greater need for transparency in these sectors. In fact, more than a quarter of companies did not align with the OECD Conflict Minerals Guidance.
"We're disappointed to see so many companies simply ticking a compliance box, rather than engaging in genuine risk reduction," says Patricia Jurewicz, director of Responsible Sourcing Network. "Investors should be concerned when nominal attention is paid to a critical issue; other corporate core business efforts could be just as weak. Laggard companies should emulate proactive due diligence strategies from the technology sector."
"Ensuring a clean supply chain in mineral mining is critical," adds Raphaël Debert, author of Mining the Disclosures 2017. "Regardless of Section 1502's enforcement prospects, companies introduce themselves to significant risk if their efforts fund human rights abuses."
Mining the Disclosures is a yearly evaluation of companies' activities to address conflict minerals, including risk management, human rights impact and reporting quality.
Responsible Sourcing Network (RSN), a project of the nonprofit organization As You Sow, is dedicated to ending human rights abuses and forced labor associated with the raw materials found in products we use every day.