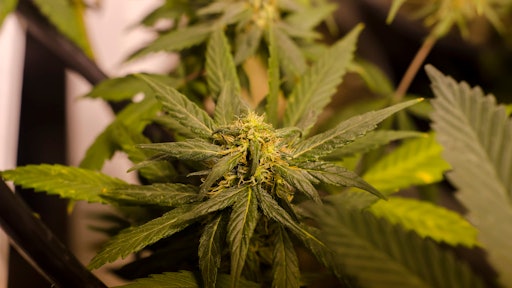 Green fireworks lit up the sky above Las Vegas over the weekend to celebrate two occasions: the Fourth of July and the start of recreational marijuana sales in Nevada.
The new law took effect at midnight July 1, after Nevada voters had legalized recreational weed via a ballot initiative last November. Long lines formed at dispensaries across the state, and retailers were well stocked to meet the demand, thanks to concerns about an ongoing court battle over who has the right to transport legal weed from growers to stores. Depending on the outcome, Nevada dispensaries could run out of recreational weed right after selling it for the first time.
At the end of June, dispensaries started stockpiling product in preparation for weeks or even months without new deliveries. They were given one-time permission to take their stores of medical marijuana and sell them for recreational use. Now that the state has hit its July 1 opening date, however, dispensaries will need to replenish their supplies using a licensed distributor of recreational cannabis. And as of now, according to industry sources, there weren't any operating in the state.
To read the full original article, please click here.