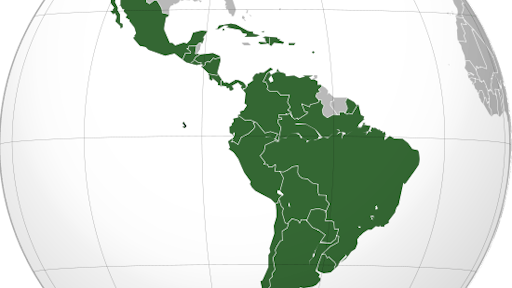 In an environment where wild currency fluctuations are the norm, it's hard to buy the right goods at the right prices from the right suppliers. SAP Ariba and Mercado Libre, Inc. are out to change this. The companies plan to bring SAP Ariba Spot Buy, an innovative capability through which companies can find and easily purchase specialty items needed to run their businesses, to Latin America.
"Ad-hoc purchases in general are difficult because they are extremely time sensitive and most companies lack the resources to manage them. Add to this the price swings that naturally occur in high inflationary environments, and they become even more challenging," says Tony Alvarez, general nanager, SAP Ariba Spot Buy.
Simple and Compliant
More than 17,000 buyers and sellers in Latin America are connected to the Ariba Network. During the last 12 months, companies in the region have exchanged more than 1 million purchase orders worth close to $18 billion and in excess of 2 million invoices valued at nearly $7.4 billion. Transacting globally over $1 trillion in commerce on an annual basis, SAP Ariba is the world's largest, most global business network.
Mercado Libre is Latin America's leading e-commerce technology company. The site ranks among the top 50 in the world in terms of page views, and is the leading retail platform in unique visitors in the major countries in which it operates. Mercado Libre will be the first source of supply for SAP Ariba Spot Buy in Latin America.
"We are excited to partner with SAP Ariba to provide the most extensive product supply in Latin America and an exceptional experience for corporate buyers. Mercado Libre, as the ecommerce leader in Latin America, is launching its first B2B experience. We are confident that it will be a great success," says Karen Bruck, corporate sales director, Mercado Libre.
Intelligent and Efficient
Pairing SAP Ariba's business network and cloud-based procurement applications with Mercado Libre's expansive catalogues for indirect goods, SAP Ariba Spot Buy automatically matches buyer demand with seller supply in an efficient digital marketplace to drive a simple, transparent process for making ad-hoc purchases.
With SAP Ariba Spot Buy, companies can search for items that aren't listed in their corporate catalogues in the SAP Ariba Spot Buy catalogue. And through configurable business rules, spot buy-specific workflow and online payment tools, they can automatically make purchases in line with their corporate policies, pay for and have things shipped in a fast and secure manner.
"This is a useful feature, as one-off, emergency items can account for as much as 15 percent of indirect spend due to inefficient procurement, higher transaction costs, reduced transparency and an unmanageable long 'tail' of suppliers," says Predrag (PJ) Jakovljevic, principal analyst, Technology Evaluation Centers. "Using SAP Ariba Spot Buy, companies can improve their processes for managing this spend and ultimately lower their costs."
Availability
SAP Ariba and Mercado Libre intend to roll out SAP Ariba Spot Buy in Argentina first, with additional markets in Latin America to follow soon after.
Companies in this article