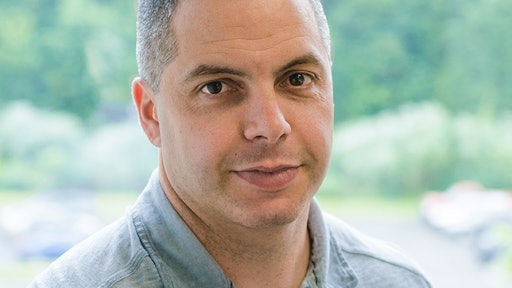 In a recent investment research report prepared for KeyBanc Capital Markets, Pacific Crest Securities predicted that Amazon's stock price would rise to $800 in 2016, a 19 percent increase—after doubling in value in 2015. The report also forecast 14 percent growth for stocks of Liberty Interactive, which owns and/or has stakes in QVC, FTD and a number of other e-commerce ventures, including the online shopping site Zulily, which it bought in August.
The driving force behind Pacific Crest's sunny outlook for these companies is e-commerce—or, more specifically, its potential for substantial growth. As the report notes, "With e-commerce penetration at a mere 7 percent of U.S. retail sales, the channel has significant room to expand. We believe that e-commerce can be at least 30 percent of total retail sales in the next five years."
According to the report's analysts, if the overall retail sector experiences even modest growth during that period, e-commerce sales will climb to over $1 trillion by 2020. An eMarketer report earlier this year, on the other hand, forecast that annual U.S. e-commerce sales will grow from $349.06 billion in 2015 to $548.22 billion by 2019. That would represent an impressive 57 percent increase over that period; it would also require American shoppers to boost their online spending by 82 percent in 2020 in order to eclipse the trillion-dollar mark.
Gauging consumer behavior five years down the road is an inexact science; besides, as Danish physicist and Nobel Prize recipient Niels Bohr reportedly said, "Prediction is very difficult, especially about the future." Nevertheless, a clear picture of the future of retail is emerging: Consumers are quickly becoming more and more comfortable and enamored with shopping online.
Indeed, early results from the 2015 Black Friday weekend showed sharp spikes in both e-commerce and m-commerce activity. A National Retail Foundation (NRF) survey found that nearly 102 million U.S. consumers shopped in stores that weekend, while more than 103 million shopped online. This likely marked the first time in American history that online customers exceeded brick-and-mortar shoppers during the traditional start of the holiday purchasing period.
More importantly, comparing online and in-store sales results reflects this ongoing shift in behavior. According to ShopperTrak, Thanksgiving and Black Friday sales at physical stores totaled approximately $10.4 billion, down 11.9 percent from 2014. Per Adobe Digital Index, though, online shoppers spent $2.74 billion over those two days, up 14.3 percent from 2014. The overall dollar figures were bigger in stores, but the trend lines are moving strongly in opposite directions.
Similarly, many of those online sales are moving to mobile devices. IBM research showed that m-commerce accounted for 36.2 percent of all Black Friday sales this year (an increase of nearly 30 percent over last year) and 57.2 percent of all traffic (up 15.2 percent). Smartphones accounted for 20.6 percent of online sales and 44.7 percent of online traffic, more than three times the amount of tablet traffic (12.5 percent); it was the first time that more Black Friday sales took place on smartphones than tablets (15.5 percent). That said, tablet users' average order value (AOV) ($136.42) exceeded desktop users' AOV ($134.06) for the first time, while smartphone users spent $121.06 per order, an increase of 4.3 percent.
None of this means brick-and-mortar stores are destined to join rotary phones as quaint relics of a bygone time. Quite the contrary: Retailers that have multiple physical locations can enjoy a decided, even decisive advantage over merchants that don't—provided that the outlets are properly situated, stocked, staffed and designed to cater to the wishes of online shoppers. As the reach of today's virtual marketplace expands, companies have to be able to send hundreds, even thousands, of orders every day to customers in every corner of the country—quickly, accurately and continually—if they hope to keep satisfying those consumers and thereby gain their loyalty, or at least their repeat business.
Brand-name and big-box retailers that have dozens of establishments nationwide will need to use those locations for double duty, turning them into fulfillment centers in addition to walk-in stores. As shoppers become increasingly accustomed to ordering by phone, tablet, laptop, desktop, watch and other gadgets in development, their desire for instant (or quicker) gratification will also grow. Retailers will therefore be under pressure to provide faster delivery options, or risk losing sales and customers.
Amazon helped create and feed this need, of course. Free two-day shipping on millions of items isn't the sole attraction of Amazon Prime, but it's likely the single biggest reason why millions of consumers volunteered to pay an annual subscription fee in recent years. Prime didn't stop there, though; it keeps adding delivery options, including free same-day delivery, as well as one-hour drop-off (for $7.99) to members in a growing number of cities.
To expand such services, Amazon built 77 fulfillment centers across North America, along with 20 sortation centers that filter incoming orders by zip codes to further optimize the last-mile delivery process. Amazon currently has almost 65 million square feet of combined space and plans to add six more fulfillment centers in 2016. Today, Amazon can offer same-day delivery to 95 million people (26.9 percent of U.S. and Canadian consumers) and hopes to offer it one day to up to half of those populations.
These efforts support Amazon's larger mission, i.e., to build out its overall ecosystem and insert itself into customers' lives in as many ways as possible. By engaging with them throughout the day (and night), Amazon hopes to make itself indispensable to and stay top of mind with its customers whenever they want almost anything. It appears to be a winning strategy: A Reuters/Ipsos poll in mid-November found that 51 percent of U.S. consumers planned to do most of their online shopping at Amazon this holiday season; Wal-Mart was a distant second choice, at 16 percent.
The "stickiness of its ecosystem" played a significant role in the Pacific Crest analysts' prediction that Amazon's stock price will continue to rise this year. Another primary driver was Amazon's "competitive gap," in particular its advantages in distribution, both now and in the future (via drones). Customer loyalty and convenient delivery options are the two major areas that retailers will need to address if they hope to narrow the gap between themselves and Amazon in coming years.
Fortunately for its competitors, Amazon didn't corner the market on subscription programs, retention tactics or even quick, convenient delivery options. Wal-Mart, for instance, aggressively expanded its online presence this year, no doubt recognizing that e-commerce offers the greatest growth potential in the retail industry. The brick-and-mortar giant began testing ShippingPass, a subscription program, in July; announced plans to test drone deliveries in November; and rolled out new app functionality to compete in the mobile payments field in December.
Wal-Mart and Amazon obviously have deeper pockets than virtually all of their competitors. However, as e-commerce continues to grow and expand, new innovations, technologies and strategies will continue to emerge, and the retailers that can develop and/or take advantage of them stand the best chance of surviving and thriving. With an ever-increasing audience of tech-savvy consumers looking for speed, convenience and quality in every online purchase, the surest prediction about the future of e-commerce is that we've only just begun to see how far it may reach.