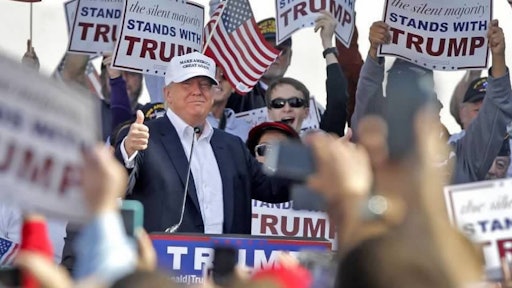 Business leaders in Davos, Switzerland, traditionally the high priests of globalization, discussed the benefits of local production last week to shield themselves from criticism from incoming U.S. President Donald Trump.
Elected on a jobs-focused "America First" platform, Trump has taken to Twitter to rebuke major companies like General Motors, Lockheed Martin and United Technologies—either for making goods in Mexico or for the price of their products.
At last week's World Economic Forum (WEF), a gathering of business and political elites in the Swiss Alps synonymous with free markets, company bosses said they now were preparing to adjust to the Trump era.
"The basic message is to be more national, don't just be global," Richard Edelman, CEO of communications marketing firm Edelman, told Reuters. "Let's try and pre-empt that tweet by having a long-term discussion about the supply chain."
Adding to the incentive to increase U.S. manufacturing is the promise of lower corporate taxes under the Trump administration.
"It could mean increased investment in the U.S.," Novartis CEO Joe Jimenez told Reuters.
The move to go local in response to Trump looks to set fuel a trend already evident in some industries, including food and fashion, which are trying to tap into consumer demand for homegrown materials and production.
To continue reading, view the original article here.