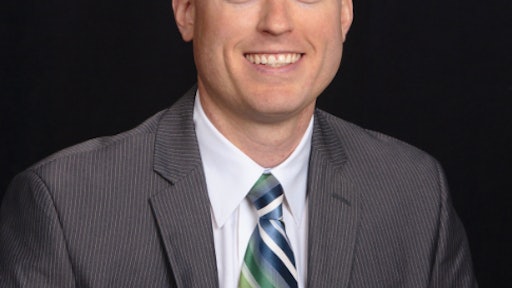 Fort Atkinson, WI—July 2, 2015—We're pleased to announce that Rory King, director of corporate marketing at IHS Inc., has joined the Supply & Demand Chain Executive Editorial Advisory Board.
Rory brings a wealth of experience and knowledge to the team. In his role at IHS, he has primary responsibility for strategic initiatives and programs pertaining to the customer experience, marketing performance management, industry influencer relations, market research and analysis, enterprise sales, content marketing, and thought leadership. He has more than 15 years of experience serving in consulting, sales, marketing, and thought leadership positions with retail, healthcare, manufacturing and software providers including IHS Inc., i2 Technologies/JDA Software, MedCenterDirect, Requisite Technology, John Deere & Company, and IGA Canada.
His career accomplishments include receipt of more than 20 awards for excellence in individual performance, process improvement, innovation, supply chain management, risk management, and sustainability. As an industry Thought Leader and spokesperson, his unique research, analyses, and insight into topics such as conflict minerals, semiconductor technology, environmental regulations, social responsibility, counterfeit electronics, or supply chain risk, have been featured in numerous global news, media services, and trade publications including CNN, The Wall Street Journal, BBC News, Fox News, Compliance Week, The Federal Times, and IHS Quarterly.
Rory will bring even more expertise to our already distinguished, knowledgeable and experienced board. Current members are: Lora Cecere, Founder and CEO, Supply Chain Insights; Tim Feemster, President, Foremost Quality Logistics; John Hill, Board of Governors, Material Handling Industry of America; William L. Michels, CEO, Aripart Consulting; Julie Murphree, Founding Editor, Supply & Demand Chain Executive; Andrew K. Reese, Former Editor, Supply & Demand Chain Executive; Bob Rudzki, President, Greybeard Advisors; Raj Sharma, CEO, Censeo Consulting Group; and Kate Vitasek, Founder, Supply Chain Visions.