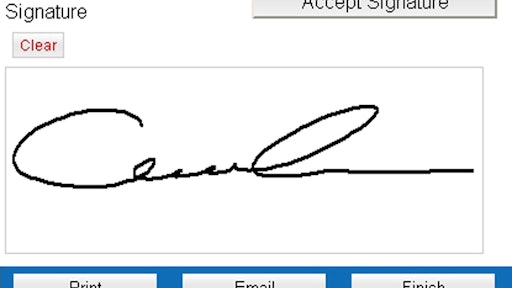 FORT LAUDERDALE, Fla.—March 29, 2012—Payment solutions provider RedFin Network Inc. launched their new PocketPOS cloud platform to allow merchants on the go with the ability to process transactions through any Web-enabled smartphone or tablet running Android, Ios Blackberry or Windows Mobile.
With PocketPOS, merchants can swipe and print through the cloud-based PocketPOS Web application by downloading the new PocketPOS Link app.
"The PocketPOS turns a merchant's mobile device into a highly secure credit card payment terminal," said Jeffrey Schultz, President and Chief Executive Officer, RedFin Network. "Using the PocketPOS Link, combined with the affordable Blue Bamboo P25-M portable card reader and printer, merchants will have one of the lowest cost portable payment solutions available which can process card present transactions in real time."
Benefits of RedFin Network's New PocketPOS include:
Platform (OS) independent cloud-based credit card processing application needs no download. Ability to process real-time transactions from the cloud.
Merchants can use a printer/magnetic stripe reader (P25-M printer) with a Web application through the PocketPOS Link.
Multiple users on multiple devices, as licenses are not locked to a particular device.
New license management system makes it easy and fast to add users.
"By using the revolutionary PocketPOS Link, merchants will be able to connect their mobile device to theP25-M printer/magnetic stripe reader, get lower transaction rates and provide the customer a printed receipt over a wireless Bluetooth connection at the point of sale," Schultz added. "The PocketPOS Link can be downloaded from the Android Marketplace and is coming soon to the iTunes App Store."