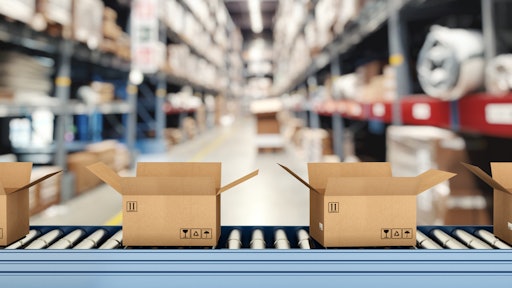 alphaspirit - stock.adobe.com
Profiles in Supply Chain Enablement: Food producer sees near-term item/DC accuracy go from 56% to 80%.
Company: Campbell Soup (Camden, NJ)
Company Size: Large
Company Sector: Consumer Products (Food)
Area(s) of Enablement: Order/Demand Capture
Enabler: Terra Technology (Norwalk, CT)
Case Study:
In 2001, the Campbell Soup Company launched a major transformation initiative, including introducing a cornucopia of new choices to the market. After a century of producing condensed soup in cans, Campbell started introducing such products as microwavable soups, convenience packages and pop-top lids. Weekly forecast accuracy was 56 percent, order fill rates were poor and inventories were high. "We recognized that in a much more volatile environment, with our current capabilities and tools, predicting future demand was going to be very problematic," said Michael J. Mastroianni, vice president of North American planning and operations at Campbell Soup Company. In 2003, Mastroianni was leading an S&OP process implementation, but it was not expected to offer significant improvement in forecast error at the item/distribution center (DC) level. This led him to implement Real-Time Forecasting (RTF) from Terra Technology in early 2004. With RTF, Campbell's near-term item/DC accuracy went from 56% to 80%, leading Mastroianni to say: "The implementation of Terra's RTF has been an unquestioned success within our company. The proof is in the pudding. The day we turned the (RTF) tool on, we dropped 50% in error (from 44% to 22%). From day one, the quality of our shipments from warehouses and plants has improved by that magnitude." The deployment of the solution took 13 weeks, and the time to payback was within one month, according to Terra. Following the initial implementation and successes, Campbell was looking to upgrade Real-Time Forecasting to get even better accuracy and implementing statistical safety stock based on more accurate forecasts to decrease safety stock another 15%.
For more stories of successful supply chain implementations, read the "2005 Supply & Demand Chain Executive 100" article in the June/July 2005 issue of the magazine. Also watch the Today's Headlines section of SDCExec.com every Tuesday and Thursday for more in depth best practices drawn from this year's Supply & Demand Chain Executive 100.