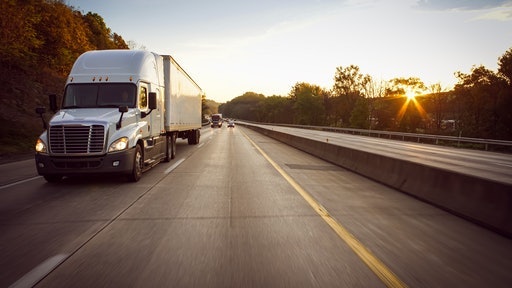 stock.adobe.com
Profiles in Supply Chain Enablement: Retailer reduces inventory and increases on-time deliveries and private fleet utilization
Company: AutoZone (Memphis, TN)
Company Size: Large
Company Sector: Retail
Area(s) of Enablement: Fulfillment/Logistics, Supply Chain Integration & Infrastructure, Decision Support
Enabler: Transplace (Plano, TX)
Case Study:
AutoZone is America's leading auto parts retail chain. Since 1991, the company has achieved astounding growth from $800 million with 598 retail stores to $5.6 billion in 2004 with 3,400 stores. In 1995, AutoZone recognized that this kind of growth was not sustainable with the company's existing supply chain infrastructure. The supply chain infrastructure in 1995 essentially focused on each supplier shipping directly to each AutoZone distribution center. This resulted in the predominance of less-than-truckload (LTL) shipments as inbound, which drove longer lead times, higher transportation costs, higher claims and, ultimately, unnecessary inventory. It also resulted in disjointed communication between various participants in the supply chain process, including AutoZone merchandising, distribution, traffic, retail store operations and suppliers. In essence, AutoZone had four primary needs: convert supplier shipments from prepaid to collect for control and visibility; integrate inbound and outbound shipments; increase existing private fleet efficiency; and achieve supply chain efficiency through systems, processes and people. To address these challenges, AutoZone partnered with Transplace for strategic supply chain management. In addition to enabling its continued rapid growth, AutoZone also was looking to use capital more efficiently, deploy best-in-class systems quickly, achieve a competitive advantage and gain market share without internal logistics constraints.
Strategic and Tactical Approaches
At the strategic level, Transplace used a total system approach in defining how AutoZone should optimize its transportation logistics flows and processes from suppliers to cross-docks, to distribution centers and to stores. Transplace analyzed, designed, optimized and simulated a new AutoZone logistics network infrastructure with regard to site location, product flows from suppliers to distribution centers and stores, optimal transportation modes and the tradeoff between required services and transportation costs. At the tactical level, Transplace selected and contracted with a core group of quality carriers for dedicated lanes, supplier inbound and cross-docking transfer shipments. Also, supplier-sourcing analysis was done to provide logistics-oriented information for the sourcing decision. At present, on the operational level, Transplace executes activities that involve the optimization of the freight flow and mode, LTL consolidation, optimal carrier assignment and coordination, continuous moves, cross-docking, distribution center to distribution center transfers and optimal integration with distribution center outbound store delivery routes. All purchase order information is transmitted directly from the AutoZone system via satellite to the Transplace system. Shipment status and visibility are provided through the Internet to all registered users with a Web browser. The bottom line at the operational level is managing the day-to-day transactional activities with a focus on improving service, reducing costs and providing assured capacity.
Reduced Inventory, Increased On-time
Results of the project to date have included significantly reduced inventory, reduced transit time to 1.5 days from1 week, reduced transportation costs by 20 percent, on-time deliveries increased to 98 percent, and increased private fleet utilization by 20 percent. In addition, AutoZone has gained pipeline visibility and has eliminated freight damage. Time to payback for the project was estimated at 12-18 months. AutoZone recently added the Transplace Freight Allocation Module (FAM) to its technology mix in effort to further reduce purchased transportation costs. In effect, Transplace has become an extension of the AutoZone enterprise and is the single point of contact for transportation logistics for AutoZone, providing the people, processes and systems to accelerate AutoZone's growth.
For more stories of successful supply chain implementations, read the "2005 Supply & Demand Chain Executive 100" article in the June/July 2005 issue of the magazine. Also watch the Today's Headlines section of SDCExec.com every Tuesday and Thursday for more in depth best practices drawn from this year's Supply & Demand Chain Executive 100.