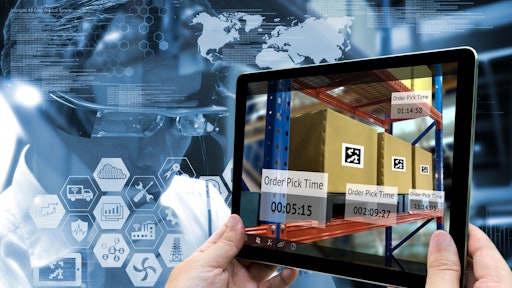 stock.adobe.com
Profiles in Supply Chain Enablement: Retailer optimizes DC performance and gains supply chain visibility
Company: Williams-Sonoma (Memphis, TN)
Company Size: Large
Company Sector: Retail
Area(s) of Enablement: Fulfillment/Logistics
Enabler: Tompkins Associates (Raleigh, NC)
Case Study:
Williams-Sonoma, a leading retailer of goods for well-appointed kitchens, bedrooms and baths, has dramatically modernized its Memphis-area distribution centers (DCs), which total 7 million square feet. Tompkins Associates and Manhattan Associates have been there to help the retailer along the way. Williams-Sonoma achieved distribution and supply chain excellence by implementing a Manhattan Associates' Warehouse Management solution for iSeries, part of its Integrated Logistics Solutions, and the Tompkins Control System (TCS) suite of material handling controls and operations management tools. Each member of the highly collaborative Williams-Sonoma team brought numerous years of industry experience to contribute to the success of the project. Each group performed its work in consultation and partnership with the others:
Williams-Sonoma had the vision and upper-level leadership necessary to create significant change;
Tompkins Associates led the development of new business processes within the distribution center;
Manhattan Associates

optimized the functionally of its Warehouse Management solution to best serve the business;
Tompkins Associates utilized its knowledge of material handling integration and

Manhattan Associates'

Warehouse Management Solution to achieve integration of the DC conveyors, sorters and pick engines to the supply chain information systems.
The close teamwork between Williams-Sonoma, Tompkins Associates and Manhattan Associates resulted in a smooth go-live for the project. The ongoing result of this effort has been significant improvement in optimizing DC performance and supply chain visibility. Williams-Sonoma has used the information and management tools offered by the integration of Manhattan Associates' Warehouse Management solution for iSeries and Tompkins' TCS to achieve improvements in the following areas:
Service: First-day service of mail-order merchandise has improved, with substantially more orders getting out the door on the day they are received.
Visibility: One measure of tracking information such as lost orders is dubbed WISMO (where is my order?). With the new solution, lost orders are down ten-fold.
Efficiency: Reprocessing of orders is down significantly under the new system.
These results help demonstrate the advantages gained when solution and integration partners work together as a focused team with a client.
For more stories of successful supply chain implementations, read the "2005 Supply & Demand Chain Executive 100" article in the June/July 2005 issue of the magazine. Also watch the Today's Headlines section of SDCExec.com every Tuesday and Thursday for more in depth best practices drawn from this year's Supply & Demand Chain Executive 100.