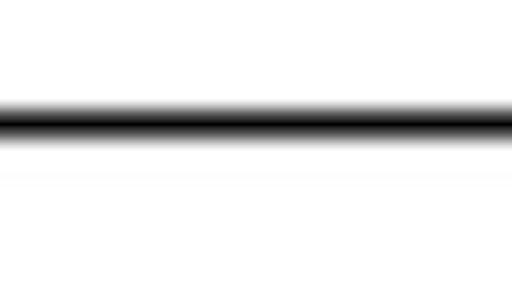 Chicago — March 25, 2010 — Chief financial officers at small and midsize industrial manufacturers are generally optimistic about the economy in 2010, although the effects of the Great Recession continue to linger, putting pressure on revenues and employment levels, according to a recent survey from
Prime Advantage
, a buying consortium for industrial manufacturers.
The second Group CFO Survey from Prime Advantage received a 45 percent response rate from 80 financial executives representing U.S.-based manufacturers in more than 25 different industries, including commercial foodservice, packaging, truck/trailer, material handling, food processing and construction.
Responses to several questions in the 2010 survey indicate that optimism has returned to small and midsize manufacturing enterprises in 2010. For example, 67 percent of the respondents reported feeling more optimistic about the economy compared to 2009, while 64 percent were more optimistic about the financial prospects for their own companies.
In addition, in ranking their own companies' financial prospects for 2010 on a scale of 1-10, with 10 being most optimistic, 51 percent ranked themselves at 7 or greater. The survey results coincide with the latest U.S. Federal Reserve data showing growth in industrial output for the seventh consecutive month, even as the producer price index (PPI) showed energy costs rising in January.
These results are clearly more optimistic than Prime Advantage's 2009 CFO Survey, in which 55 percent of CFOs said they were pessimistic about the economy, and 45 percent said they were pessimistic about the financial prospects for their own companies.
Effects of Recession
In fact, the 2010 Group CFO Survey shows that 64 percent of respondents believe the manufacturing economy will expand this year. However, while industrial output has been on a steady climb, there are still signs that the recession and tight credit conditions will continue to impact growth in 2010. For example, 91 percent of respondents said their customers and prospects have been affected by the cost or availability of credit.
In another sign of a sluggish recovery, 57 percent reported that domestic employment in their factories will not return to year end 2007 levels before 2011 or 2012. However, when asked whether they would hire new staff to meet an increased demand in 2010, 82 percent responded affirmatively.
Some popular ways of overcoming the recession hangover and improving liquidity are to keep reducing inventory levels (79 percent of respondents using this practice), followed by working to improve purchasing and sourcing efficiency (52 percent) and implementing asset and inventory optimization plans (48 percent).
Although members took a variety of actions in 2009 to face the recession's challenges, the majority (56 percent) believe these actions will not reduce their companies' long-term growth prospects. Yet, 22 percent believe that cuts in marketing and advertising spending could limit future growth.
In addition, 70 percent said they would continue to focus on cutting operational costs as their top corporate priority. Fifty-five percent said their organizations were focusing on developing new products and services in response to changing consumption patterns, while 52 percent said it was a priority to both respond quickly to future economic changes and to find new markets for products and services in response to the recession.
Top Concerns
Uncertainty about customer demand was the top external concern among 61 percent of respondents, down from 76 percent in 2009. Concern over price pressures (28 percent) and federal government policies (19 percent) were the other two greatest external concerns.
Price pressures from competition and weak consumer demand were the greatest concerns in the latest Duke University/
CFO
magazine survey. And while the Prime Advantage member CFOs said that the federal government's agenda and policies were among their top three external concerns, 73 percent agreed that the actions taken by the Federal Reserve helped the economy.
The CFOs also offered their perspectives on top internal concerns, with 28 percent saying healthcare costs, 25 percent saying the ability to forecast results, and 22 percent saying that maintaining employee morale and productivity were top internal issues for their companies' leaders.
Changes for 2010
When asked to forecast changes in 2010, 64 percent indicated that their companies would keep prices the same this year, with 27 percent saying they believed prices would increase. And in another sign of optimism, 45 percent predicted that productivity, in terms of hours worked, would increase in 2010, while 48 percent predicted corporate earnings would increase.
Elsewhere, 39 percent predicted that wages/salaries would increase, and 42 percent predicted that new product development spending would increase. However, 79 percent also predicted that healthcare costs would increase in 2010. In addition, 30 percent are planning to increase both capital spending and marketing/advertising spending in 2010.
"It is clear that small and midsize manufacturers are optimistic about the future," said Louise O'Sullivan, president, founder and CEO of Prime Advantage. "However, our CFOs also understand that good business planning and the savings realized through our programs are vital to their financial success."
The Prime Advantage Group CFO Survey was conducted in January using an online survey platform. Prime Advantage surveyed a cross section of finance executives from its member companies consisting of industrial manufacturing firms from various sectors with annual revenues ranging between $10 million and $10 billion, of which the majority ranges between $20 million and $500 million.