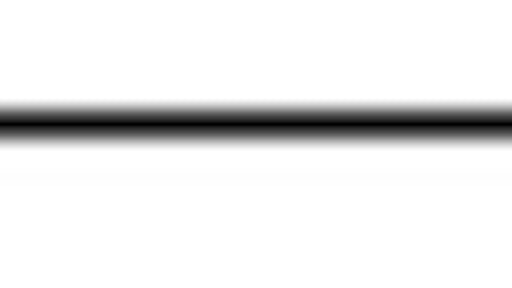 April 5, 2010 — When
Safelite Autoglass
, the largest U.S. windshield replacement company, wanted to grow its operations and improve inventory management, it realized the company's existing inventory system and processes had to change to reach those goals.
Safelite needed a fully-integrated warehouse management system (WMS) that would allow the company total visibility into the logistics activities at its U.S.-based distribution centers. But Safelite faced a potential challenge — it wanted a high-quality, fully integrated WMS without the high costs and complicated implementations that often accompany these projects.
Enter WMS provider
Cambar Solutions
.
Moving Away from Paper
Until a year ago, Safelite primarily managed inventory for its locations in all 50 states with pencil and paper. According to Mike Bradsher, director of accounting for manufacturing and distribution at Safelite, the process was simple — a distribution center worker was handed a pick list and then used a highlighter to mark off items as they were chosen for shipment.
"Just a year ago, Safelite was doing everything by paper," Bradsher said. "We'd create pick lists by hand and use paper-based methods to fill orders."
Technology was not absent from Safelite's inventory management operation, but it was limited. A mainframe system and home-grown program designed by Bradsher allowed Safelite to experience incremental inventory management improvements. But to make the kind of improvements Safelite's rapid growth demanded, the company needed to move beyond a paper-based system towards a system that offered full warehouse management integration. Cambar Solutions' WMS was poised to do just that.
Looking for a "Cadillac"
Safelite chose the Cambar WMS for its U.S.-based distribution centers because the Cambar WMS offered an array of warehouse logistics benefits that are integral to a growing company. These benefits include locating and managing inventory, performing physical cycle counts, picking glass for shipment and preparing it for delivery.
"Frankly, after meeting with Cambar, I felt they were the 'Cadillac' we'd been searching for," Bradsher said. "Cambar provided Safelite with a fantastic product and has been highly responsive to our needs while maintaining an ongoing relationship with us. There are bigger companies in the warehouse management industry, but we chose Cambar because they offer a product and service as good as any one of them."
In early 2009, Safelite installed the Cambar WMS at its Enfield, N.C., distribution center, a facility that distributes products to 82 warehouses throughout the country. In June 2009, Safelite also implemented the Cambar system at the company's new distribution center in Ontario, Calif.
Driving Accuracy
In order to increase product visibility within its distribution centers, Safelite wanted to use Cambar's WMS to drive improvement for two warehouse management activities — inventory accuracy and picking accuracy. Safelite needed to know exactly where inventory was located, be able to get inventory out of its U.S.-based distribution centers correctly and have documented proof of what specific inventory left each center.
"Safelite's first physical inventory after successfully implementing the Cambar system was 99.98 percent accurate," Bradsher said. "Simply put, this was the quickest, most accurate inventory we'd ever had."
Safelite's initial physical inventory at the Enfield distribution center cut one day out of the process, reducing the project to only two days. Bradsher believes the company can do even better when it comes time to conduct the next physical inventory by shrinking the process down to just a day.
"After implementing the Cambar WMS we also experienced fewer in-stock shorts, better traceability and improved inventory management and picking processes," Bradsher added.
Reducing Errors
Bradsher is also quick to point out just how significant Safelite's improved shipping accuracy really is. "Safelite ships 18,000 pieces each day," he says. "Under our old inventory management system, we might encounter 15 errors a day. As a result of the Cambar WMS, we're down to four errors per 18,000 pieces shipped, a decrease of 73 percent. I can't emphasize enough how important this improvement in shipping accuracy is to Safelite."
Safelite expects additional reductions in their shipping errors through the continued use of Cambar's WMS that may soon eliminate them altogether. But accuracy was not the only benefit that convinced Safelite to adopt the Cambar WMS. Safelite also chose the solution because employees could easily integrate the new software into their daily jobs and quickly become productive with it, regardless of prior experience with warehouse management technology.
Safelite was also faced with two unique scenarios — implementing the Cambar WMS in an existing distribution center and implementing the Cambar WMS within a brand new facility in Ontario, Calif. "The Cambar technology was simple to implement, easy to use and if you follow the instructions, you won't go wrong," Bradsher said.
Safelite's ability to quickly and easily implement the Cambar software and get employees up-and-running within days made all the difference in a successful implementation where many other companies could have struggled.
Of the implementation process, Bradsher said: "When you're talking about setting up a WMS in multiple locations as Safelite did, there are going to be differences unique to each location. I've heard horror stories about other WMS implementations, but with Cambar we were shipping product from the first day their WMS was up and running."
A New Management Philosophy
The auto glass world is a competitive place. Being able to ship product accurately and quickly, as well enabling employees to be more efficient, is vital to success. This is particularly true when you've been purchased by a company that introduces a new logistics philosophy that impacts your old inventory management system. Just as Safelite was about to make the switch from paper to Cambar's WMS, the company was acquired by Belron, an international enterprise.
"Our new parent company, Belron, introduced a new inventory management philosophy," Bradsher said. "Before Belron bought Safelite, we operated under a model that required us to hold lower inventory. Belron's model required us to have more inventory on hand. It's very similar to what you'd see in retail."
Under the current inventory model there is a lot more replacement glass in Safelite's DCs. Therefore, Safelite needs to be more accurate with shipping and maintaining inventory levels than ever before. More glass in Safelite's distribution centers also means that space management has increased in importance, too. Cambar's WMS enables Safelite to maximize the space within its distribution centers and also allows the company to seamlessly shift to a new inventory management and shipping model without encountering costly issues.
"The inventory accuracy lets Safelite know exactly what's in each of its distribution centers," said Bradsher. "We're even doing overnight shipments to some warehouses instead of performing a once a week shipment. We're also working on doing overnight shipments for customers if a warehouse needs a piece of glass they don't have. This would save these warehouses time and money because they wouldn't have to purchase glass from a competitor in a local market."
Safelite reached a critical point several years ago where company growth required a new way of inventory management. The company needed a warehouse management system that would fully integrate its logistics efforts, increase productivity, drive accuracy and leverage the talents of Safelite's most valuable asset, its employees. Safelite turned to Cambar's WMS for its U.S.-based distribution centers and hasn't looked back since.
About the Author:
Rick Register is president and chief operating officer of Cambar Solutions. He is an industry veteran who has been with Cambar more than 25 years. More information on Cambar Solutions at
www.cambarsolutions.com
.