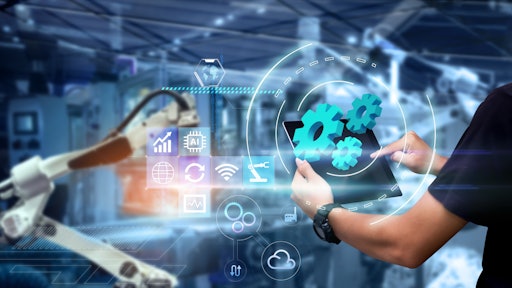 panuwat AdobeStock_505130516
Today's uncertain economic conditions are driving where manufacturers choose to invest, as they move to accelerate digital efforts, build resilience and meet rising regulations and consumer expectations, according to a new report from Tacton.
"In recent years, disruption has been a constant for manufacturers, shaping and reshaping the industry. In 2023, this will continue to be the trend as recession sets in across global markets," says Bo Gyldenvang, CEO at Tacton. "For manufacturers, this means accelerating digital transformation will be more important than ever as they strive to deliver the custom products and sustainable options today's customers' demand. The manufacturers who provide these solutions will continue to win new business, while others struggle to stay competitive and lose market share over time."
From GlobeNewswire:
74% of respondents noted the importance of digital transformation to achieving their business goals in the coming year.
To withstand potential economic challenges in 2023, 32% of respondents are accelerating digital transformation with 67% of respondents prioritizing sales transformation.
Issues around supply chain predictability, resource scarcity and staff availability remain a top concern for manufacturers today, driving 64% of respondents to invest in supply chains in 2023.
63% of respondents think sustainability is very or extremely important, recognizing its potential to create value and mitigate organizational risk.