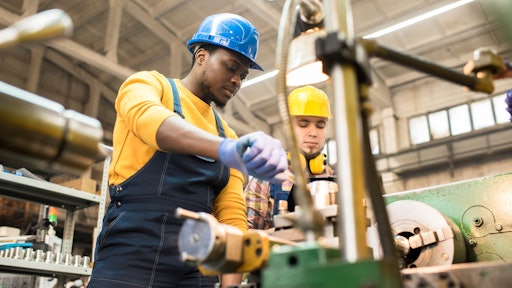 Seventyfour AdobeStock_193971927
With the risk of an economic recession on the horizon, manufacturers' optimism is at an all-time low, according to an industry report by Sikich.
In fact, only 49% of manufacturers rated their optimism about business prospects over the next six months at a seven or higher on a scale of 1-10. This marks a consistent trend downward over the past year.
"While manufacturers are facing obstacles from many directions today, it is a resilient industry and I am confident business leaders can successfully navigate these challenges," says Jerry Murphy, partner-in-charge of manufacturing and distribution services at Sikich. "A focus on long-term strategies will be paramount to success. By implementing automation, companies can weather economic storms and continued labor shortages." 
From PR Newswire:
In March, three-quarters of manufacturers rated their optimism at a seven or higher – in line with 2021 ratings that hovered around 75% throughout the year. And in June, 58% rated their optimism at a seven or higher.   

The manufacturers attributed a range of factors to their decline in optimism, with the looming economic recession being the most frequently named. In fact, 77% of survey respondents described it as a significant issue. Additionally, 62% of manufacturers named rising interest rates a contributor to their declined optimism, and 53% cited supply chain issues. Further, 46% of smaller manufacturers, companies with less than $50 million in revenue, described labor shortages as a challenge – though less than one-third of companies with more than $50 million in revenue cited labor shortage challenges.  

If needed, more than half (51%) would keep less inventory on hand, 39% would diversify their materials suppliers and 34% may freeze hiring.  

When asked which department in their company is currently implementing the most automation, 40% cited the factory floor. And, when asked which department manufacturers are planning to implement automation, an additional 22% named the factory floor.
"Automation will reap long-term benefits for the manufacturers that invest in these systems," says Debbie Altham, senior director of enterprise technology at Sikich. "In addition to the factory floor, manufacturers should consider how automation can streamline back-office efforts, including finance, marketing and human resources. These tools will allow manufacturers to overcome labor challenges, implement more efficient processes, and eliminate errors."