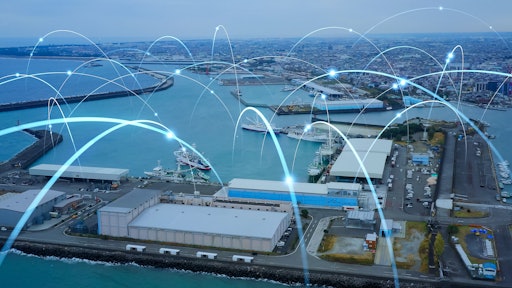 metamorworks/stock.adobe.com
In recent years, many companies started to move operations out of Asia to diversify their manufacturing locations. As a result, there has been a steady increase in the demand for nearshoring and cross-border operations in and around Mexico. In fact, Bloomberg reports that total Mexican exports have increased by nearly 6% in the past year.
Mexico is currently the United States' second-largest trading partner, and the estimated trade between our countries totaled around $863.4 billion in 2022. Because of the country's proximity and relationship with the United States, cross-border operations are an attractive option for any U.S. company.
Trends In Cross-Border Operations
Nearshoring began growing in popularity during the Covid-19 pandemic. During this time, companies were facing longer lead times and started looking for options that were closer to their end consumers. While the pandemic created a fleeting rise in demand in many areas, cross-border activity remained strong. Since 2020, numerous industries including automotive, food and furniture started to implement cross-border strategies.
The increase in nearshoring has affected the supply chain in several key ways. Shipping goods from Mexico has been an effective way for companies to simplify their supply chains and decrease lead times. Additionally, there has been less reliance on air and ocean freight, which saves companies money on shipping costs. Because cross-border shipping involves fewer modes of transportation, customers can better track their shipments. A shorter transportation cycle also reduces the carbon footprint of the shipping process.
To streamline the shipping process even further, shippers are moving away from multiple transportation companies to choosing solutions that are all-encompassing. Having a single logistics company handle all nearshoring activities makes it significantly easier to move goods across the border. With fewer logistics providers, there are fewer opportunities for miscommunications, border delays and lost documents.
The increase in cross-border operations has led to higher demand for warehouse space near the border. Both Tijuana, Mexico and Laredo, Texas, have seen a boom in warehouse demand over the past several years. There is limited available warehouse space, especially in Mexico, causing competition between companies wishing to start manufacturing operations at the border.
In response to increased cross-border operations, Mexico has updated their requirements for Mexican imports. Now importers can import through courier and parcel companies without hiring a customs broker agent or having a Mexican Customs License.
Overcoming Challenges
Logistics companies are working to make cross-border operations as smooth as possible for customers. While Mexico's location is an advantage, the supply chain still faces major obstacles when it comes to customs and the flow of information.
When shipping across the U.S-Mexico border, companies risk having their shipments slowed down by the customs process. There are several approaches logistics companies are taking to overcome this challenge. The first approach is CTPAT (Customs Trade Partnership Against Terrorism) certifications. This certification shows an importer's cooperation with the cargo security standards of the United States government. This certification comes with numerous benefits, such as front-of-line inspections, access to faster lanes at the border and a reduced number of examinations. These benefits add up to create a faster, easier experience when shipping across the border. Transportation companies can also improve the customs process by syncing their hours of operations with border customs operations.
Another challenge when shipping across the border is communication. When a company is working with multiple logistics vendors, important documents can get lost in the process which negatively impacts shipping speeds. To overcome documentation slowdowns, logistics providers should provide a one-stop solution for customers. Logistics companies should also ensure that they have a bilingual staff to prevent any misunderstandings due to the language barrier.
How Companies Can Diversify Supply Chains
Mexico presents exciting opportunities for companies to decrease the cost of shipping while streamlining their supply chains. However, corporations should keep in mind that diversification is important when building an efficient supply chain. Locations like other countries in Central America, as well as South America and the Caribbean may be strong options. Diversifying supply chains is an effective way companies can prepare themselves for whatever happens in the global political landscape.
The Future of Nearshoring
Connectivity and proximity are driving the demand for cross-border shipping. Based on the current trends in nearshoring, it is likely there will be a steady increase in border operations. A warehouse boom is already in the spotlight in Texas, but California, New Mexico and Arizona are likely to follow, and there is also the possibility to expand nearshoring operations to additional Central American countries like Guatemala. Diversity will be key to maintaining a healthy supply chain for customers. It will be exciting to see the long-term effects of nearshoring on the United States supply chain as a whole.