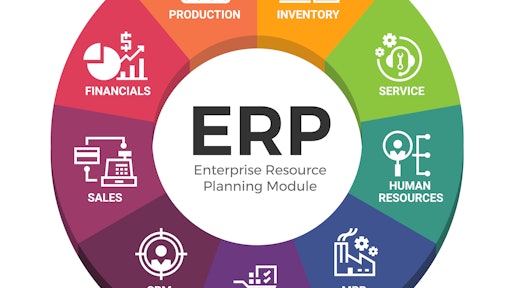 ananaline AdobeStock_276502511
SYSPRO's availability of SYSPRO 8 2023 includes more than two dozen new capabilities and features, including advanced quality control, seamless automation, enhanced warehouse functionality, increased security and connectivity, and even more predictive power through enhancements to SYSPRO Embedded Analytics.
"In recent years, rapid advancements in society, economics, and technology have ushered in a profound transformation in manufacturing priorities. Simultaneously, shifting consumer behaviors have placed an unwavering emphasis on both quality and instant gratification," says Paulo de Matos, chief product officer, SYSPRO. "These emerging challenges have necessitated an unrelenting commitment to elevating systems and processes to new heights of efficiency, quality, and automation. With the launch of SYSPRO 8 2023, we are dedicated to equipping mid-market manufacturers and distributors with the tools and capabilities required to navigate these turbulent waters effectively."
Key takeaways:
Fully integrated into

SYSPRO

ERP, this new solution enables manufacturers to oversee all activities and tasks required to maintain a desired level of excellence. Manufacturers can set their own quality control standards, achieve less variability, and improve overall customer satisfaction.

This capability enables businesses to process supplier invoices faster with more accuracy while simultaneously reducing costs.

SYSPRO

Embedded Analytics enables organizations to seamlessly connect to cloud and other data sources, consolidating information for comprehensive analysis.
The new Product Catalog capability enables businesses to create a comprehensive catalog of their products with associated pricing and promotions. It's customizable for different sales channels and facilitates seamless online sales, more effective marketing promotions, and efficient pricing management.

The warehouse management system (WMS) feature enables manufacturers to easily streamline staging and packing of sales orders to enable the efficient consolidation of multiple orders for a customer into one shipment, generate accurate manifest documents, and flexible printing of outer labels and manifests based on packaging constraints and stock items shipped.

Single Sign On (SSO) enables users to log in to

SYSPRO

using their existing Microsoft, Google, or LinkedIn accounts, which streamlines the login process and enhances user convenience.