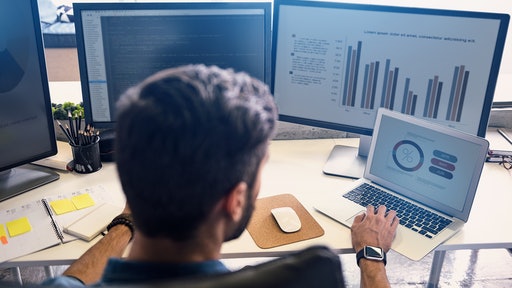 Getty Images
E-procurement adoption continues be on the rise, despite lower project volumes in 2020, according to a benchmarking study released by Bonfire Interactive Ltd.
"This year's report indicates that public sector project volume has practically returned to what it was pre-pandemic, which aligns with anecdotes we've heard from our customers," says Bonfire CEO Omar Salaymeh. "Priorities such as vendor diversity, work-from-anywhere options and finding new ways to make public dollars go further are becoming a major focus for most public procurement teams, which we anticipate will in turn provide opportunities for a bigger community of vendors. It's clear that 2020 was a turning point for public procurement and that while project volume has returned, priorities have shifted, and the industry will not simply go back to the way it was before the pandemic."
From BusinessWire:
Project and RFP counts dropped from 2019 to 2020, as the pandemic forced many agencies to put their plans on hold, but the easing of some public health restrictions combined with federal stimulus funding has enabled both to make a resurgence in 2021.
Despite lower project volumes in 2020, agencies expanded the use of e-procurement to a broader set of buyer groups within the agency.
In an effort to reach more diverse, local and small businesses, agencies have doubled the average number of registration fields they use to track vendor diversity. On top of that, vendor invitations have increased by 202% since 2019.
75% of procurement professionals reported that their organization made changes to support digital transformation in 2021.