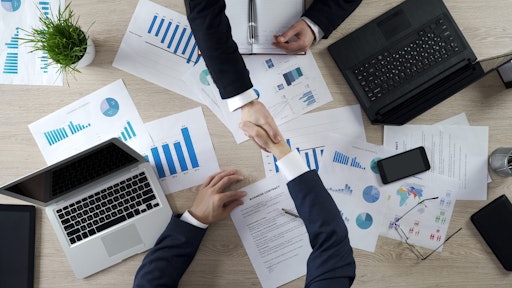 stock.adobe.com
QAD announced that it will be acquired by Thoma Bravo, a leading private equity investment firm focused on software and technology-enabled services. The all-cash offer has an equity value of approximately $2 billion.
QAD will become a private company upon the completion of the transaction, allowing flexibility to continue investing in the development and deployment of ERP software and related enterprise software for manufacturing companies.
"Today's announcement, which is the culmination of a comprehensive process, represents a compelling opportunity to build on QAD's impressive legacy and strong momentum while maximizing value for shareholders," said Anton Chilton, CEO, QAD. "Thoma Bravo has a deep appreciation for the world-class team, reputation and portfolio we have built at QAD, and with their strong support we are excited to take our business to the next level. As a private company owned by Thoma Bravo, we will have enhanced flexibility, focus and resources to invest in – and capitalize on – our expanding growth opportunities, and help our customers thrive in an increasingly dynamic manufacturing environment."
The

QAD

Board of Directors formed a Special Committee composed entirely of independent directors to conduct a robust process and negotiate the transaction with the assistance of independent financial and legal advisors.
The transaction is expected to close in the fourth quarter of 2021, subject to the satisfaction of customary closing conditions.