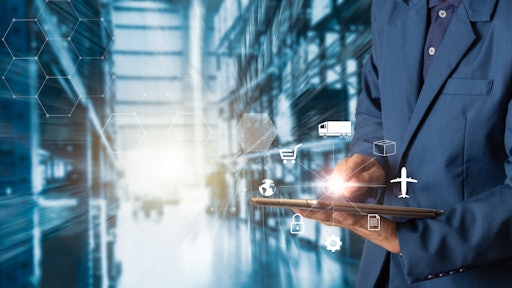 Getty Images
As we embark on the new year, we are continuing to see that navigating the supply chain is no easy feat. With retailers facing even more challenges than before regarding fulfilling orders and ensuring on-time delivery, there are many factors that must be taken into consideration. Firstly, consumer brands must put in monthly inventory orders with suppliers based on previous sales and current inventory. They then need to predict for the next month and beyond. So how can retailers avoid ending up with excess surplus? And how can excess surplus impact the bottom line of a business? And how can e-commerce retailers pave the way for a smoother supply chain process? The answer lies in forecasting.
Forecasting can transform e-commerce and help brands mitigate supply chain risk. It is critical for the success of any business, but especially for sellers on online marketplaces where the platform is flooded with competition. When retailers have access to insights and forecasting, they can be better prepared to determine future inventory, which ultimately helps brands stand out and keep customer loyalty.
What is sales forecasting and how does it work?
Sales forecasting is a method of anticipating future revenue by estimating the potential sales of products over a period of time. In a nutshell, forecasting is all about predicting future sales to inform your selling strategy. This is typically done by analyzing historical sales data and influencing factors such as industry trends, competitors, conversion rates and site visits. Predictions can be based on annual or month-to-month performance. Accurate sales forecasts enable retailers to more precisely plan for the future of an e-commerce business. Sales forecasting is an important part of meeting customer expectations and provides insight into how the market will react to any given product.
Benefits of sales forecasting
Recognizing and understanding the patterns in sales data can reveal specific trends and identify gaps. From production to finance to operation, forecasting impacts almost every part of an organization. Without successful forecasting, e-commerce operations are likely to be interrupted by many variables. Forecasting impacts all strategic decisions around planning, budgets, marketing, operations and inventory.
Without sales forecasting, it can be difficult to steer an e-commerce business in the right direction. One of the main benefits of sales forecasting is improved inventory management through increased visibility of opportunities in the pipeline. Forecasting reduces the financial risk associated with surplus inventory and storage, preventing loss of sales due to the inability to fulfill an order. This is critical in a crowded e-commerce market, especially on Amazon, with more than 9 million retailers. Finally, sales forecasting helps marketers to better align sales goals and revenue expectations. By leveraging solid sales forecasting strategies, retailers and marketers can better assess the health of their businesses and make data-informed adjustments to their supply chain.
Overcoming sales forecasting challenges
The e-commerce industry is fueled by the supply chain and keeping inventory and fulfillment in check is a critical element. One of the biggest challenges to this is accuracy in sales forecasting. Inconsistent data or adopting the wrong methodology could severely impact the accuracy of your forecast. Choosing the wrong forecasting method and not considering the appropriate variables can turn a business on its head. This can cause instability across business functions, particularly fulfillment operations. It's important to have a data strategy in place that focuses on capturing quality up-to-date information that matters most.
In order to develop a winning strategy, e-commerce retailers need to invest in appropriate technology that can be seamlessly integrated with their e-commerce platform to have a clear understanding of sales performance. This will allow retailers to minimize the margin of error associated with the measurement of the amount of inventory, resulting in increased ability to better meet customer demand and reduce financial risk.
Accurate forecasting leads to accurate fulfillment operations to support sales growth. Although complex and time-consuming, prioritization of sales forecasting tools will help extend customer reach and improve customer loyalty. Bottom line, sales forecasting makes it possible for brands to operate more efficiently with successful and timely fulfillment of orders.