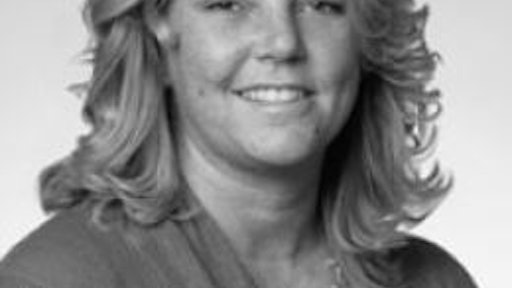 Quite often, the out-of-the-box enterprise resource planning (ERP) systems that organizations choose don't scale, are difficult to reconfigure, and fail to address the changes to the business structure or regulatory environment. As such, moving from an on-premise ERP system to a cloud one typically makes sense for two reasons: First, the cloud system can add new functionality, such as data analytics, dashboards, invoice scanning, collaboration tools and automatic uploads of preferred supplier lists; and second, it can lower costs, thus freeing up the budget for other business priorities.
A roadmap to implementing ERP in the cloud is logically driven by many company-specific factors. Among them are the organizational model, degree of ERP standardization, number of acquisitions and condition of the current system. However, certain criteria are relevant to the majority of companies and can provide a framework with which to start the cloud journey.
How can companies create a business case for moving to a cloud-based ERP system? Here are some steps to pinpoint the areas in which cloud ERP can deliver the highest return on investment.
1. Identify Processes with the Highest Number of Users and Beneficiaries
In addition to the direct users of the ERP system, such as employees and suppliers, identify others affected by the process, for example, customers who need an order status and would benefit from an efficient order management process.
2. Rate the Importance of Usability for the Process
Typically, if there is a high number of occasional users, or if data quality or process adoption is severely impacted because the process is not easy to learn or complete, then rate usability as critical for that area. A cloud solution that provides a highly intuitive user experience can generate high adoption rates. For example, incentive compensation solutions can be vital for encouraging employees to become more productive. However, they must be highly intuitive and provide comprehensive self-service capabilities for employees to feel comfortable using them.
3. Assess the Value of Innovative Capabilities
Evaluate the value of innovative capabilities, including collaboration features, mobile enablement and context-specific data analysis. For example, field service teams can benefit from geolocation information and the ability to do mobile data entry.
4. Evaluate Whether the Process Has an Uneven Impact on Infrastructure Costs
Processes that have high peaks of activity followed by close to zero activity—such as end-of-month timesheet entries or seasonal order intakes—require a capacity from the infrastructure that is not used for long periods. Moving these processes to the cloud can bring major reductions in the infrastructure costs without any compromise in the process performance.
5. Consider the Real Impact of End-to-End Processes in Your Digitization Journey
After deep analysis, companies often realize that they lack end-to-end digitized processes because their ERP system doesn't cover very specific tasks. These tasks end up having a downstream impact that is considerably higher than the perceived importance of that transaction. For example, a company discovered that paper-based time entry for projects in remote locations ended up delaying month-end reporting and created inaccurate financial forecasts. A cloud service that covers that end-to-end process can positively affect the larger finance function.
Delivering on the Promise of the Cloud
Companies should end up with a list of potential areas to move to the cloud, ranked by potential return on investment. With this checklist in mind, you'll be better prepared to share the value of cloud-based ERP systems with key stakeholders within your company. From there, you can make an informed decision on how best to implement that system without major disruption to your day-to-day operations—one step closer to benefiting from all that the cloud can offer.
Companies in this article