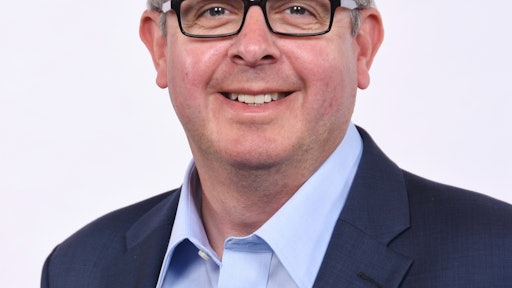 Procurement and indirect spending have become a major concern for CFOs due to the increase in hiring and low unemployment rate. While procurement has often taken a back seat at the C-suite level, those CFOs that have committed to unlocking its potential are seeing the most success. Supply & Demand Chain Executive (SDCE) recently connected with Sean Bliss, vice president of business development, indirect spend and warehouse services at Corcentric, who provided insight into the procurement trends C-level executives should be aware of in the year ahead.
SDCE: How has the CFO's relationship with procurement changed and why?
Bliss: We're seeing much higher levels of engagement than say a decade ago. Today's CFOs are truly collaborating with their procurement teams. Their level of engagement correlates strongly to the natural evolution of resources available to them—think about how far technology advances each year and how easy it is to extract, understand and share company data now versus 2009.
It's a two-way street though given how expensive the cost of doing business has become. CFOs have to be savvier in the ways they manage finances, and on the other side we're seeing procurement teams—divisions that are typically last to receive upgrades or funding—finally being provided the resources they need to effectively analyze spending habits.
In looking at our partners, the companies with the strongest balance sheets have a CFO that commits to understanding the resources and limitations their procurement team is up against. While it doesn't sound like the most glamorous role on paper, procurement is the back-bone of company finances, and CFOs are finally unlocking their potential.
SDCE: What kind of tech solutions are available to combat so-called dark purchases? What steps should a CFO take to get this under control?
Bliss: It's not a one-size-fits-all approach. A CFO has to understand what they want to accomplish. If it's dark purchasing, where is the issue? Are there too many suppliers? Is your compliance below average? If they can't pin point specific areas of concern, then they won't be able to select the solutions needed to resolve the issue. We've seen dark purchasing account for nearly 40 percent of total company spending, making it all the more critical to get to the root of the problem.
Shedding a light on dark purchasing is the only way to control it. By using a centralized platform to manage invoices and approval workflows, companies can create those layers of visibility. An alternative is to partake in a group purchasing organization (GPO), which doesn't restrict buying channels. This route offers the benefit of online purchasing, but as payments are processed you get visibility and analytics on what staff is spending money on and with whom.
SDCE: What role will automated procurement functions play in the coming year? Why will this become increasingly important?
Bliss: The faster (and cleaner) you can automate, the more user error you remove from the equation. With automation comes the data everyone is after, which allows teams to run analytics and see where there is room for improvement. This enables companies to redeploy resources and free up time for their teams to be more strategic and business focused, versus managing transactions. It sounds rather basic, but the elimination of paper from the process is huge for our partners (less time on manual and repetitive tasks while reducing the need for paper supplies and storage/office space).
SDCE: What are the biggest benefits to automation? Biggest challenges?
Bliss: Companies that rely on paper-based manual processes will continue to be plagued by errors, overstaffed departments, and a lack of full visibility into cash flow and working capital. Automation, by its very nature, takes something complex and looks to simplify operations while providing a mechanism for growth. Because of this, companies can measure performance and have access to real-time visibility into all phases of procurement. Thus, error rates will be reduced, approval roadblocks can be identified and addressed, and supplier relationships can be enhanced due to predictable payment schedule.
The biggest challenges are upfront cost and time constraints. It's a large undertaking to get organizations to define what it is they want to do before they automate it (often times we see people get caught up in the hype but not fully understand what it actually does). If you don't take the necessary planning steps before implementing a solution, all you may end up doing is paying for the privilege of making the same mistakes faster.
SDCE: What is the difference between upfront discounts versus backend rebates? Which is the better option and why?
Bliss: It's a question I hear a lot. I wrote a blog on this debate last year that is still very much relevant. There really isn't a right answer, but I would like to put out a P.S.A. on why upfront discounts work better for most organizations. To provide flexibility in ongoing operations, many finance departments are holding onto more of their cash so it can be put to work throughout the year. For procurement, that means buying smarter, reducing costs and spending less in the present rather than waiting for a big rebate check next year. Rebates certainly have their place though. I advise not falling into the traps where you start to think of rebates as profit or intentionally spend to reach reward tiers. That's a mindset we look to get our partners out of.
SDCE: How can procurement teams gain visibility into their transactions and why is this essential to success?
Bliss: It's more of an approach and a mindset first, supported by the right tools and resources. On a very basic level, teams can use Excel to begin creating layers of spend visibility. By doing a 12 month run of accounts payable and categorizing each transaction accordingly, a company can identify the number of suppliers in the top 80 percent of their transactions; this helps provide a quick indicator of how effectively you're consolidating your spend to key suppliers. It also helps see who the preferred suppliers are and where there is room to negotiate discounts and payment terms. More sophisticated solutions that companies like Corcentric offer automate these processes and even go as far as processing the actual transactions—the credit risk is on us and not the customer.
Realistically companies shouldn't look to overhaul their spending issues all at once. Focus on a few key areas this year, next year re-evaluate and repeat. At this point, they'll have a plan in place and are taking the steps to obtain that spend visibility. It goes back to my earlier point on why it is so critical for leadership to understand specific pain points at the onset of these types of initiatives.
Companies in this article