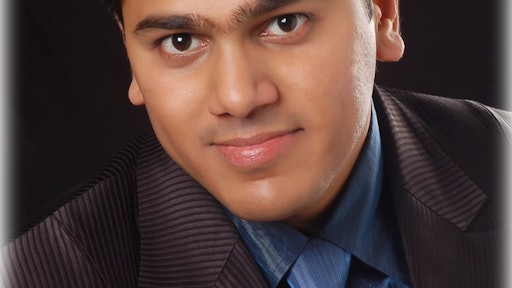 "I skate to where the puck is going to be, not where it has been." Wayne Gretzky's infamous line has never been more applicable to procurement than in today's environment. An environment when many supplier and buyer industries continue to undergo fundamental structural changes—such as with new global competitors, innovative distribution channels, disruptive technology and rapidly changing customer needs.
The first quarter of 2013 provided a good backdrop to several of these changes. Q1 could well serve as an inflection point for the overall U.S. economy and many key industries. The housing rebound is on; business earnings remain strong; stock markets reached all-time highs; consumer confidence continues to grow; and Chairman Bernanke seems committed to low interest rates. This is not to say that the economy is growing rapidly but a steady stable pace seems underway and 2013 GDP growth of two percent seems very realistic. This uptick in sentiment comes accompanied by a frenetic pace of deal making, with deals worth $163 billion finalized in January and February of 2013. The deal-making has been extremely diverse, impacting industries including:
Airlines (U.S. Airways and American Airlines)
CPG companies (Berkshire Hathaway and Heinz, Anheuser-Busch InBev and Grupo Modelo)
Telecom (T-Mobile and Metro PCS)
Media (Comcast and NBC Universal)
Energy (Linn Energy and Berry Petroleum)
Commodities (Glencore and Xstrata)
General Supplies (OfficeMax and Office Depot)
Technology (LBO of Dell)
Each deal has either been caused by and/or will result in key structural changes to these industries. These changes have huge implications for procurement professionals. First, as employees of such entities and functional leaders will contribute to unlocking merger value from people, processes, systems, contracts and suppliers. Secondly, as buyers of services wherein the upstream industry is seeing significant changes, the procurement buying group has to manage supply side risk and cost savings opportunities created by the industry makeover.
Take the right steps
To successfully manage these changes, the procurement buying group has to look beyond the traditional narrow definition of its role and manage this transformation holistically. It has to proactively track the changes in key category industries and plan strategically for implications of these changes from the standpoint of supply side risk; market pricing dynamics; evolving product specifications; and new buying channels.
Take a look at the office supplies retail segment. Staples continues to be the category leader with revenues of $24 billion and operating margins of six percent. By comparison, Office Max and Office Depot combined revenues of $18 billion and operating margins of under one percent. The biggest difference in their business models is Staples' large online capability which impacts revenues and profitability more than any other strategic decision in this sector. Office supplies companies' profitability is driven by effective merchandising and an efficient distribution model, which is optimized through online channels. Office Max and Office Depot continue to rely heavily on physical stores which have been long overdue for consolidation. The merger will enable both companies to streamline their physical store footprint and invest more resources to growing their online capabilities. The industry consolidation will also give Office Max and Office Depot additional leverage with their suppliers and potentially stock an even wider range of products. From a buyer standpoint, this change will increase industry rivalry and enable large buyers of office supplies (annual spend of a one multi-million dollar plus) to further identify cost savings and performance improvement in this category. The online trend also reduces switching costs for companies and enables them to easily compare prices across brands; install controls to nudge users into buying store brands; manage demand through reduced usage; and control overall category compliance. While this is not the biggest spend category at most companies, it is ripe for transformation in the category management strategy, similar to the ones taking place in the industry.
Companies in this article