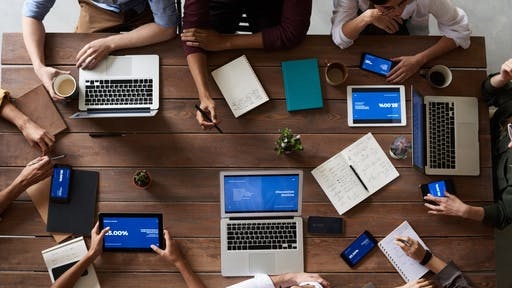 Pexels
Behind every great company is an even greater leader. And, the leaders receiving this year's Pros to Know award aren't the exception to the rule – they are the rule.
Supply & Demand Chain Executive's Pros to Know award recognizes outstanding executives whose accomplishments offer a roadmap for other leaders looking to leverage supply chain for competitive advantage.
Marina Mayer, editor-in-chief of Supply & Demand Chain Executive and Food Logistics, sat down with Anusha Sharma, SVP for o9 Solutions, Inc. and one of this year's Pros to Know winners, to talk about why it's important to avoid feeling constrained by situations of the moment because the world continues to evolve at a rather rapid pace.
Supply & Demand Chain Executive: Let's first talk about you. Tell me a little bit about yourself and your journey to get to this current stage in your career?
Anusha Sharma: I did my education in India and thereafter joined my first company, i2 Technologies. After I left i2, I joined o9 in its earlier stages, and it is very fulfilling to see that now we are a tech unicorn valued at $2.7 billion with nearly 2,000 team members, disrupting the space of planning with our cutting-edge platform. I have been fortunate to gain fairly rounded experience throughout my career, particularly in the areas of demand planning, channel management, supply planning, revenue management, customer collaboration, sales and operations planning across a variety of industries like fast-moving consumer goods, retail, consumer electronics etc. I have been involved in value delivery assurance with many o9 clients, setting the practice, accelerating the augmentation of delivery capabilities in India and now in Europe. We initiated, designed and executed programs that yielded significant improvements in productivity, forecasting accuracy, inventory levels, fulfillment and overall quality of decision-making across commercial and planning functions for multi-billion-dollar conglomerates.
Supply & Demand Chain Executive: What did you know about the industry before jumping into it? What drew you to the supply chain industry?
Sharma: Honestly, not much. All I knew was that the industry is very interesting and fast-growing, and that o9's co-founder and chairman Sanjiv Sidhu was well-known to be an admired pioneer in this area. So, working with and learning from some of the brightest in the business was a great pull. In addition, the biggest draw was solving real-world demand and supply planning problems, which in today's day and age, is not just for higher top- and bottom-line growth, but [also] lends itself to a bigger and very important goal of improved sustainability.
Supply & Demand Chain Executive: So, here we are. The pandemic, labor shortage, unfulfilled orders, just so many supply chain disruptions. What have you and your team been doing this past year to help shape the supply chain?
Sharma: At o9, we are focused on helping companies leverage digital and analytical technologies to respond effectively to continuously evolving external market conditions and internal strategies. We worked on multiple initiatives to showcase the importance of identifying and leveraging size/share to understand the upcoming business trends, thereby improving the preparedness of organizations. In addition, we have also been instrumental in designing and shaping integrated business planning practices to reduce latency and increase resilience for enterprises.
Supply & Demand Chain Executive: If you could talk to your younger self, what advice would you give?
Sharma: Given the drastic shift we all have experienced from our formative years to today in terms of the availability of data, information and digital technologies, I would tell my younger self to continue to focus on hard work and authenticity. I would also tell myself to have an open mind and to avoid feeling constrained by situations of the moment because the world continues to evolve at a rather rapid pace.
Supply & Demand Chain Executive: What are your goals for your future self?
Sharma: I want to continue to learn and contribute more in the space of planning, digital transformation and analytics for companies across various industries. I want to create a tangible positive impact on not just their business efficiencies, but also optimizing global resource utilization at large.
Supply & Demand Chain Executive: What are your hopes for the supply chain industry as a whole?
Sharma: o9's founders have always focused on making organizations better stewards of the Earth's resources, but now of course there is heightened awareness and alignment in this area across the globe. Due to recent events, the industry is in a unique situation where the need for resilient supply chains is rather well understood, and companies are now beginning to acquire data, tools and technologies at their disposal to meet their sustainability goals. I hope that more and more companies embark on a journey to assess the current state of their supply chains and prepare for continuous improvement. They can then make intelligent choices by investing in technology that:
Is extensible and flexible and moves with the pace of changing business models and market conditions and helps them evolve progressively.
Enables end-to-end visibility and impact evaluation across the value chain.
Provides the analytical capabilities needed, but also produces results that can be easily accounted for and understood. This is the biggest factor that hinders user adoption of improved processes.
Supply & Demand Chain Executive: And with that, how does it feel to be named one of Supply & Demand Chain Executive's Pros to Know?
Sharma: It is an honor to be recognized by a credible organization like the Supply & Demand Chain Executive and included in a list featuring such prolific experts in our field. There are many innovators and leaders in our extended supply chain ecosystem doing great work, and I look forward to collaborating with and learning from them.
CLICK HERE to view the full list of 2022 Pros to Know winners.