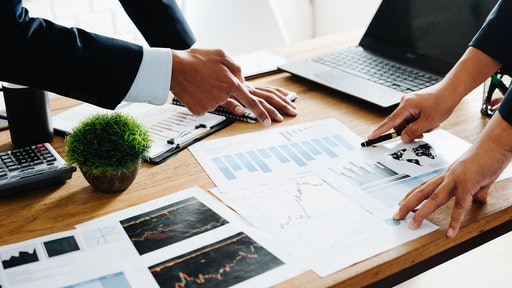 Getty Images
PCI Pharma Services is a leading pharmaceutical and biopharmaceutical global outsourcing solutions provider with rapid growth through M&A. It provides a broad range of integrated pharmaceutical supply chain solutions from the earliest stages of drug development through to commercial launch, acting as the clients' bridge between life-changing therapies and patients.
The challenge
Acquiring three companies in two years led PCI Pharma Services to grow rapidly and soon have multiple teams across multiple locations globally. This growth made visibility into spend and consistency in processes difficult. Like many other companies, they were not able to focus on managing the bottom 20% of their spend because the results are not usually worth the amount of manual work it requires. For MRO spend, the expectation was that competitive bidding was happening for purchases over a certain dollar threshold.
As PCI grew, there was no way to track if that was actually being executed, and the leadership team knew that buyers did not have a good way to comply with the policy while still having the bandwidth to do the rest of their job. They were challenged with accomplishing three things simultaneously -- achieve bottom-line cost savings, relieve the workload on buyers to reduce the manual effort of bidding policies and meet goals for internal customers' turnaround times.
The solution
PCI was introduced to Fairmarkit through referrals, and started to identify areas within their spend that would be best served by the technology—starting with their MRO spend.
"Once I saw the solution and what it could do, it was a no-brainer to at least try this thing out," says Al Moss, global VP of supply chain and procurement. "It was quite a low risk from a cost perspective, and it gave us the opportunity to maximize our labor so that we could go likely years before having to add additional people to buy in the MRO space, regardless of how large our sites actually expand." ‍
Fairmarkit handled the implementation from start to finish, without draining internal resources and provided guidance at all stages of the process. Moreover, the communication between the Fairmarkit team and PCI's suppliers enabled a smooth start for PCI's buyers and driving cost savings. To track their progress, Fairmarkit helped PCI build custom dashboards that are automatically emailed to leaders on a regular basis.
The result
Utilizing Fairmarkit, PCI has been able to manage over 800 MRO sourcing events across their two largest locations in the United States with no need to onboard additional headcount. Buyers no longer have to work through multiple emails and phone calls in order to ensure they are receiving competitive bids for MRO purchases. Fairmarkit instead utilizes machine learning to suggest a number of possible suppliers based both on PCI's existing master vendor list and Fairmarkit's constantly growing vendor database. In the first year, PCI has identified over 20% savings on over $1 million in sourcing events.
Because of the early success in time and cost savings, they are now working towards an integration with their backend enterprise resource planning (ERP) system to make this process even more efficient. Automated custom reports and weekly metrics reviews between the PCI team and Fairmarkit's customer success team ensure that compliance standards are being met and that competitive sourcing is driving PCI toward their goals.