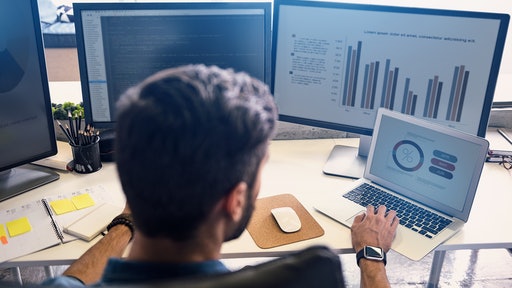 Getty Images
Blue KC leadership realized the need to improve processes and embrace technology. The operational and technological changes in their organization resulted in increased use of the procurement department's services. As the department reached its maximum capacity, it became increasingly difficult to meet bidding policies and ensure strategic partners were staying competitive. They needed a tool to bring some efficiency and automation without hiring additional full-time employees.
The solution
Out of the gate, they had two requirements. Jason Buck, director of sourcing, procurement and vendor management (SPVM) says, "It was really about could SPVM improve efficiency – through a solution that can augment my team and give them capacity to do the more critical, complex tasks. The second thing was that it needed to have a quick ROI or a quick payback period."
While the team didn't consider non-strategic spend to be a priority at first, they saw the potential for immediate impact with Fairmarkit due to the instant savings it can yield and minimal resources it takes to implement.
After conducting a spend analysis with the Fairmarkit team, Blue KC started leveraging Fairmarkit for about $2 million of spending consisting of IT software, hardware and subscriptions. In order to prove the value and test the concept of the platform incrementally, Blue KC decided to do a phased roll-out with targeted spend categories. The platform was rolled out to a select group of team members and was integrated with Workday to optimize efficiency.
The result
The team at Blue KC saw positive results very quickly after implementation. Time to value was a key measurement of their success—they realized an ROI after only 3 months and saw an average savings of about $2,000 per RFQ. Seeing cost savings, even with a limited scope of spend, validated expanding to more spend categories soon after. Because they were getting more competitive bids than before, the team could ensure they were getting value from their partnerships.
"It is a significant source of process improvement, resource improvement and identifying opportunities that we never knew existed before," says Tim Genter, manager of procurement and sourcing governance for Blue KC.
There were other positive outcomes that the team didn't anticipate, as well. Having diverse vendors available, both from a compliance and a risk mitigation standpoint, proved to be key in adjusting and testing their supply chain partnerships. Most significantly, when requests came in during the COVID-19 crisis for highly sought-after items, Blue KC was able to immediately send out requests to over 50 international vendors through the marketplace and ensure they left no stone unturned.