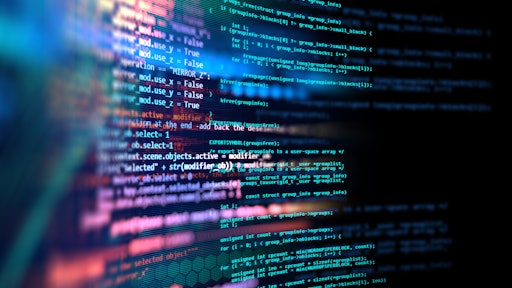 monsitj - stock.adobe.com
Many organizations have gone through or are currently going through the much-coveted "digital transformation," but what does that actually mean in practice? For most organizations, it means better and more efficient internal operations, along with a smooth experience for end customers.
However, it doesn't stop there. For years, consumers have been evolving due to their B2C buying experience influencing their B2B expectations. They want products and services on their terms. To that end, top-level brands have optimized their experiences to build customer loyalty, and ultimately, sales.
This mentality has started to bleed over onto traditionally B2B-heavy industries such as manufacturing. In fact, enterprise-grade consumer-like experiences are becoming more and more common in B2B manufacturing, creating one of the biggest trends in 2021.
Manufacturers will increasingly leverage digital sales to generate revenue.
A phenomenon that has transcended industries in the era of the Coronavirus disease (COVID-19) is the accelerated evolution of business models to meet constantly changing consumer needs. In healthcare, for example, the use of telemedicine services was already on the rise before the global pandemic set in, but the rate of adoption has increased dramatically during COVID-19 as people embrace remote care due to safety concerns associated with in-person visits.
This pattern is found in many industries. Even though the pandemic has slowed things down, businesses understand that they cannot stop. And, in B2B manufacturing, that means finding alternatives to in-person consultations and time-consuming back-and-forth interactions during the process of customizing products.
Again, this shift was already happening, but it increased velocity in 2020 and will continue to do so in the coming months and years. The thought is to keep up with modern customer demands, meaning manufacturers of complex products are quickly digitalizing their business processes and moving to a customer-driven, online selling model. Those who are not at least considering this shift will be unable to survive the coming year, let alone be competitive for the foreseeable future.
In this new paradigm, there is a cornerstone piece of technology that makes online sales not only possible for complex manufactured products, but also efficient -- configure-price-quote (CPQ) technology. No major manufacturer can sell products across channels without it, and any attempt will result in getting dominated by competitors.
It's actually quite straightforward -- buyers of complex or heavy-duty goods such as intricate medical devices aren't in the market for standard products. They require highly customized, configured machines. This has traditionally been a tedious and time-consuming demand to deliver on, mainly because of all of the different levels of people and manual processes involved. Manufacturers need to make customizations translate across a number of processes and departments, including negotiating and purchasing (partners, engineering, suppliers, pricing, manufacturing). Overall, this process often requires gargantuan efforts involving manual adjustments, in-person meetings, paper spreadsheets, outdated catalogs or product data and costly re-works, all brimming with the potential for human error.
Traditional selling models have been obliterated over the past year for a variety of reasons. Buyers first began to increasingly demand consumer-like ease with automated, online interactions and real-time price adjustments. Then COVID-19 kicked into high gear, accentuating the demand for online interactions and forcing buyers and sellers to move away from virtually all in-person interactions. Additionally, supply chain challenges have generated a whole new set of challenges as the factory tries to deliver what is sold
There is no denying that the global pandemic accelerated this shift, but it was already inevitable and now there is no going back. Manufacturers globally will continue to evolve their sales, negotiating and delivery processes to remove all the complexities of antiquated methods. Those who adapt quickly will thrive, and those that move slowly — or not at all — will die off.