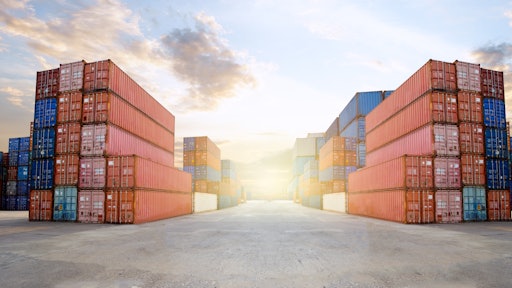 TMLsPhotoG - Adobe Stock
Supply chains are complex, global networks, presenting significant opportunities and risks that can impact profitability, customer loyalty and the ability to succeed. Today, consumer attitudes are shifting, placing heavy emotional value into what they buy and consume. They want to know the products they buy are ethical and sustainable and they are willing to pay for it.
According to a recent study by National Retail Federation and IBV, 71% of consumer respondents that said transparency and traceability were important are also willing to pay a premium for brands that provide this information. Additionally, 57% of surveyed consumers globally are willing to change their purchasing habits to help reduce negative environmental impact.
These numbers represent the reality of what the industry is demanding – traceability and sustainability. Shoppers are hyper-aware about where their products are coming from, and they're going out of their way to look for environmentally and ethically sound brands. There are real business risks when it comes to traceability. In the past few months, the U.S. government has taken significant steps to eliminate the use of forced labor in the supply chain, and brand owners and retailers must be prepared to make genuine and verifiable claims relating to where they source products and how they are exercising corporate social responsibility.
Let's explore further what this challenge means for supply chains and how businesses can ensure sustainability and traceability at every step.
The most pressing issue -- Xinjiang
The most pressing issue facing the supply chain industry today is the ban of cotton and tomato products from the Xinjiang Uyghur Autonomous Region (XUAR) of China. This is where 30% of China's cotton is produced. According to a report in Business Insider, "Beijing has committed human rights atrocities against minority Muslim populations, including forcibly sterilizing women." PBS reported that "Uyghurs and other minorities have been detained and compelled to produce goods for export to the U.S. and elsewhere."
This issue has pushed the U.S. government to prohibit the import of any merchandise that includes any inputs manufactured, wholly or in part, using forced labor. On Dec. 2, 2020, the United States Customs and Border Protection announced a Withhold Release Order (WRO), which means personnel at all U.S. ports of entry will detain shipments containing cotton and cotton productions originating from this region. On Jan. 13, the WRO was expanded to included tomato products as well, posing a significant impact to the food and beverage supply chain.
In addition, there is current House Resolution H.R. 6210 Uyghur Forced Labor Prevention Act that passed the United States House of Representatives in 2020 and is awaiting a Senate vote. When signed into law as it is currently drafted, importers will need to prove their products do not contain inputs, including materials and labor, originating in the region by providing evidence and all necessary information related to each exchange of products and materials from source to destination. This goes beyond the ban on cotton and tomato imports issued by U.S. Customs and Border Protection. This makes traceability an urgent issue that global supply chains must focus on now in preparation for the challenges ahead.
Any imports suspected of contain products sourced from XUAR are presented with three options as they approach U.S. borders. First, the products can be shipped elsewhere. Second, destroy the shipment. Or third, abandon the shipment. Each of these are costly, and the burden of proof is placed upon the importer of record to avoid any of the three options.
The process -- Tracing products in the supply chain
Most brand owners are unaware of the origin of the source materials, such as the crops, including raw cotton or tomatoes or mined minerals such as silica, that go into their products. This is why it is critical to evaluate all vendors by verifying the sourcing and production of a product at every stage with supply chain traceability.
Traceability allows companies to track a product's chain of custody by digitally storing the history of every transaction between all suppliers at every level, from source origin to final destination. The journey begins at the source and passes through each tier to the importer and finally to U.S. customs. Supply chain traceability is a strategic initiative for companies that want clearer visibility into every level of their multi-tier supply network in order to share more information with their customers, partners, stakeholders and the government.
Throughout each step, businesses must be able to verify the origin, supplier and consumption of all materials used in finished products prior to shipment. This requires documenting every supply chain transaction in each tier of the supply network – a digital thread. Companies must ensure visibility across the entire digital thread to provide proof that their products do not contain any inputs from the XUAR.
The solution -- AI and blockchain capabilities
There are many supply chain factors to consider when it comes to measuring sustainability and traceability initiatives, including price, speed, quality, capacity and risk. Companies will need to track their product's chain of custody by storing the history of every transaction between all suppliers. Siloed data and manual evaluations will not capture all this information accurately and efficiently.
Utilizing blockchain ensures that companies can track chain of custody throughout the supply chain by storing and managing all supported documents between all supply chain trading partners. It also identifies buyers and sellers from the source to importer of record. Blockchain creates a digital thread for every product providing transparency along each step of the production process to deliver the required proof.
Artificial intelligence (AI) and machine learning help companies automate and accelerate this process, detect anomalies in the data provided by each partner within the supply chain and deliver transparency into their corporate social responsibility initiatives. AI-enabled supply chains provide real-time data and the understanding necessary to determine the best outcomes that will embed sustainability and traceability into development, sourcing and distribution decisions.
With these capabilities, importers can collect and share a compliance certificate and supporting documents with U.S. Customs and Border Protection for all inbound shipments to U.S. ports. Now companies can provide full visibility to consumers on where their products are sourced and provide measurable data to help reduce environmental impact at every stage, increasing customer trust and loyalty.
Supply chain traceability is necessary for success
It's increasingly important for all companies to prioritize ethical choices that will not only comply with pending regulations, but also meet consumers' demands for sustainable brands. The growing concerns on the use of forced labor in Xinjiang creates an immediate need for supply chains around the world to quickly respond. Those who improve their supply chain for traceability will be more confident in providing the visibility and proof they need now and in the future.