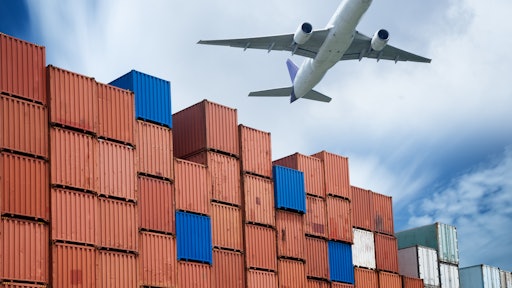 anekoho - stock.adobe.com
This year has served as an undeniable catalyst for organizational transformation and digital growth. Influencers and thought leaders everywhere have been churning out timely pieces on how to address challenges raised by the Coronavirus disease (COVID-19). But, should companies really have been this surprised and caught off guard? It's possible these critical supply chain problems have been hiding in plain sight all along.
Here are three issues that this global pandemic has brought to the surface, as well as how we should be addressing these issues today to anticipate needs in future.
Reliance on technology tools
Today, it's near impossible for North Americans to personally visit a factory in Asia or a site in Europe without some serious logistical workarounds. There is an innate lack of in-person availability that teams must overcome in our remote work environment. Until government-mandated travel restrictions are lifted and travellers are confident in crossing international borders, in-person meetings are no longer an option.
Not only has eliminating in-person travel created economic benefits for internal budgets, but reduced air travel has also had significant environmental impacts. According to researchers, in the five years leading up to the pandemic, air travel emissions increased by more than 30%, and were expected to triple by 2050.
However, it probably shouldn't have taken a global pandemic for businesses to realize that flying sales representatives from one country to the next isn't the most efficient use of monetary or environmental resources. The popularity of messaging and video conferencing apps at work, such as Zoom which has seen a growth surge of 41% in September 2020, adding over $37 billion in market cap, has negated the need for costly sales travel. Now, a weekly virtual "Zoom tour" of a manufacturing facility will suffice for project status calls. At this point, we are all experts at video conferencing and barriers to adopting new technology tools have been largely removed.
Need for adaptability
For organizations to stay competitive in this rapidly changing environment, adaptability and agility are vital for business success. Partners need to be empowered and have full visibility to shift suppliers, manufacturers or even global production locations based on uncontrollable events at a moment's notice.
Another way to source new vendors due to changing availability is to look for opportunities to form long-term relationships with partners. Industry events, whether held online or in person, are also great opportunities to discover new partners and connect with new vendors outside your standard network.
Adaptability is a key component to any growing organization and anticipating unexpected shifts and opportunities for change are always imminent in business. Basing strategic plans on the expectation that our society and business environments will stay status quo is risky at best, short-sighted and likely to be extremely costly at worst.
Credibility of vendors
Admittedly it's a challenge to find and validate credible vendors, especially when dealing with language barriers and physical distance. Trying to sift through the truth beyond bogus reviews and guarded sales reps can be a near impossible task.
Choosing to work with ethically operating partners and vendors is an important measure to ensure human rights, the environment and consumer safety are protected. Industry-wide accountability is the only solution to creating socially reinforced ethical manufacturing globally.
COVID-19 has taught us many valuable lessons in only a few short months. From our personal lives to our business environments, we've learned the hard way that technology, adaptability and transparency are non-negotiable requirements for survival.
However, this important growth of businesses and digital transformation doesn't only apply to internal tools and processes. This commitment to innovation is just as important when applied to external business practices. Sourcing and establishing credible partnerships today will allow you to adapt to change quickly and efficiently tomorrow.