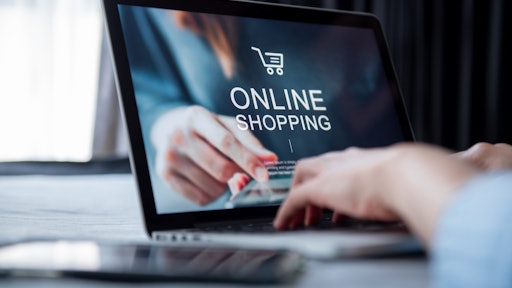 oatawa - stock.adobe.com
Amid the Coronavirus disease (COVID-19) pandemic, 14% of businesses are severely disrupted by supply issues, 19% are working to reduce exposure in low-cost markets and 26% are exploring nearshore and domestic alternatives. As supply chains worldwide have experienced extreme disruption during COVID-19, vendor visibility, regulatory compliance and new technology adoption is critical for future progress and stability.
Automation enables organizations to manage this uncertainty without the need for human intervention. With automation, enterprises can engage with suppliers in real-time and have direct visibility into the supply chain, all while streamlining business processes by minimizing manually performing routine tasks.
Using automation to perform routine tasks was ranked as a top goal for supply chain executives according to a recent survey. Contract lifecycle management (CLM) may provide the highest ROI for automation in the supply chain.
To automate repetitive tasks, users simply set up guidelines and rules within a CLM system to be applied to documents and tasks. Examples include sending automatic emails to clients or stakeholders when contracts are near expiration, automatically populating new client information into a database or adding specific clauses for each type of contract.
In addition to eliminating the risk of human error, automated CLM reduces costs while increasing transparency, mitigating risk and providing real-time alerts in case of delays or problems.
Leveraging CLM to optimize supply chain management
Market research found 69% of companies don't have complete visibility into their supply chains, and 57% of companies believe that supply chain management gives them a competitive edge that enables them to further develop their business. By leveraging automation, users can have full visibility into the supply chain to see updates and movement in real-time, enabling educated decisions to manage shifting conditions.
Due to the consistently shifting landscape, enterprises must adjust to ongoing supply chain disruptions, forcing them to adopt vendor diversification and better visibility to avoid production being controlled by a single vendor. By creating a vendor portal, organizations can gain real-time data around SLAs, shortfalls, delays, demand and risk. Additionally, a CLM system that integrates with programs allows vendors to sign contracts securely from anywhere.
Obtaining these real-time updates gives organizations the resources they need to manage supplier risk. This data also enables enterprises to adjust their processes for future orders by tracking inventory and shipment delays against contractual agreements.
Automated CLM systems can further help enterprises manage supplier risk by alerting authorized users of inventory concerns and contract breaches. AI-powered contract management systems can even analyze supplier agreements to identify potential risk and concerns ahead of signing contracts. AI software can be configured to identify troublesome phrases and words that create an unacceptable level of risk. It can then extract this data and flag the risky phrases so that they can be analyzed and adjusted prior to signing.
Eliminating manual processes in supply chain management
By leveraging automated CLM, enterprises can free employees from manual work in managing supply chains, such as inventory checks, monitoring and shipping. By automating these processes with a single system, employees can focus efforts on work that can't be automated, such as solving unique customer issues or developing project strategies.
Requests and contracts can also be submitted within an automated CLM system, accelerating the legal process and streamlining business operations. Contract distribution, sending automatic replies and generating invoices can all be automated, saving time and labor.
Staying compliant while enterprises are dispersed
To support the new remote work environment and keep businesses running as usual, IT systems must allow authorized parties to access files, while keeping operations secure. As this has put increased pressure on IT departments, many enterprises are leveraging no-code technology to create quick solutions to meet supply chain needs without IT intervention. No-code software allows supply chain executives to leverage their unique expertise to quickly develop applications to suit their exact needs without requiring any coding knowledge.
While enterprise operations are shifting to adapt to the pandemic's new challenges, compliance is still critical in the new normal. No-code CLM systems can be configured to adhere to specific regulations and corporate policies to ensure each contract is compliant automatically, without the need for human intervention. Digital workflows can also be tracked within the CLM system, making auditor review seamless without the need to dig through paper files. Data can be collected across the end-to-end supply chain to further prove and confirm compliance for both suppliers and customers.
Looking to the future
CLM systems are ideal for managing supply chain disruptions amid the COVID-19 pandemic, as they allow organizations to assess risk and have complete visibility into supply chains. CLM systems, and in particular no-code CLM systems, support organizations beyond supply chain management by streamlining operations across the entire enterprise and enabling a more efficient and resilient business going into the future.