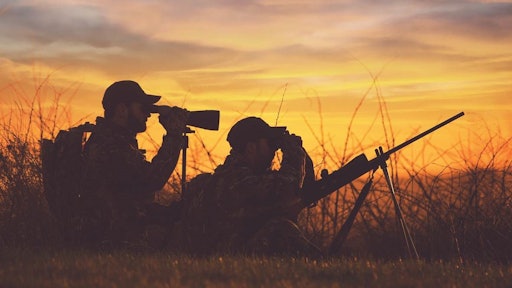 Leupold & Stevens
Leupold & Stevens is a manufacturer of telescopic sights, red dot sights, spotting scopes and binoculars for the U.S. military, United States Navy, Marine Corps and law enforcement agencies. The 700-person, family-owned business manufactures its range of products in Beaverton, Ore., sourcing parts from highly specialized manufacturers across the globe. Finished goods are housed in a distribution center near the factory and then shipped to retailers, distributors, governments and direct-to-consumer.
Nearly 100 years after its founding, the company was faced with the need to replace an unsupported legacy planning system. Leadership recognized the opportunity for a clean break and a chance to adopt a demand-driven strategy. It also recognized that doing so would require a digital supply chain platform accompanied by modern processes to deliver enterprise-wide visibility and new business insights. Until then, sales, finance, operations, planning, purchasing and manufacturing simply didn't have access to valuable supply chain data that could help them make better, more informed decisions.
Among the company's top priorities were more accurate demand planning and streamlining a complex supplier network. Leupold & Stevens manufactures roughly 1,400 stock-keeping units (SKUs). Each one incorporates a multitude of parts, resulting in bills of material of up to 15 levels. Demand is impacted by regulatory and tariff risks as well as seasonality and the political climate. Additionally, Leupold's supply chain network includes a vast number of suppliers, many of whom specialize in their field and supply key manufactured components. The company selected Logility to become its digital planning platform and to support the company's first sales inventory operations planning (SIOP) process.
By providing the company with a common source of data and insights across the business, Logility gave Leupold the visibility needed to tame the complexity across its supply chain and position the organization for continued growth.
In addition, Leupold & Stevens' newly refined monthly sales, inventory and operations planning (SIOP) process provided the necessary foundation to generate a reliable statistical forecast. That, in turn, enabled the company to look forward and plan its capital expenditures. It also encouraged all stakeholders to work together to create a consensus forecast to drive production planning. Everyone is now focused on one plan and the entire company's progress toward reaching it, and promotions and new product introductions are now intrinsic to the process. Better visibility is driving new strategic insights.
After implanting the new SIOP process, the company's forecast accuracy improved by 25%—more in some product lines – and a 96% match of demand to supply, which after accounting for production batch requirements is considered the maximum achievable.
With enhanced visibility into its data, another benefit came to light—the ability to track the effectiveness of promotions. The data made it clear to the company that it was training customers to buy at a discount. This raised a lot of questions, and unlike in years past, now the company had the data needed to answer those questions. Today, promotions are scheduled and reviewed monthly as part of the SIOP process and the results are closely tracked to ensure maximum profitability.
In addition, since implementing the new system and processes, the company increased manufacturing throughput by more than 20% and has streamlined forecast management and advanced statistical forecasting and planning. From a cultural perspective, the system has integrated all functional stakeholders across the business while addressing the unique issues faced by each department.
With the Logility Digital Supply Chain Platform, Leupold & Stevens has realized several benefits, including:
· Greater forecast accuracy.
· Improved sales, inventory and operations planning.
· Increased inventory turns.
· Ability to set time-phased inventory targets.
· Enhanced collaboration with suppliers and customers.
· Improved sourcing and production of private labeled and branded products.
· Reduced out-of-stocks.