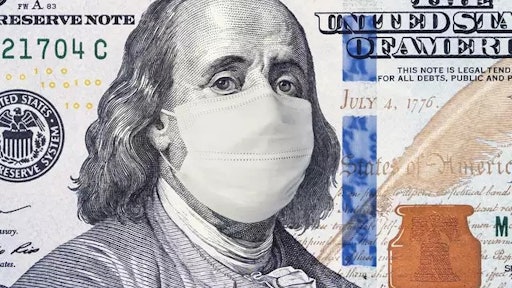 Women and Manufacturing (WAM)
The top priority voiced by potential acquirers of small- and mid-sized manufacturers can be boiled down to the ways in which COVID-19 has affected the profit and loss of a target company. Excuses will not be accepted, even if an obvious reason for a decline in operating profit is a decline in sales.
Several manufacturers during COVID-19 have actually experienced significant increases in sales revenues because the demand for U.S.-based suppliers has increased. The global supply chain has been interrupted during the pandemic—there is an effort to re-shore and source goods from domestic manufacturers.
While buyers want to see positive gross revenue data, they do not want to see a manufacturer suffer profit decreases. This can occur if a sales increase comes from higher sales of low-margin items (or a decrease of sales of high-margin products).
Increasing sales volume can reduce the cost of goods sold (COGS) since the fixed manufacturing cost per unit becomes smaller as production volume becomes bigger. An increase in sales that is accompanied by a reduction in cost of goods sold per unit results in a higher gross profit margin.
Profit and loss statements
Customer satisfaction and employee satisfaction are important variables as well. To a potential buyer those important factors are far behind a manufacturer's profit and loss. If profits from the goods sold fail to outweigh expenses, a business will not survive to keep customers or employees happy for long.
When selling a company, a profit and loss statement, is one of the most commonly used documents in the business world, and for good reason—it breaks down costs and gains to pinpoint ways of growing company revenue.
Buyers seeking to acquire manufacturers first look at revenue
Buyers review direct costs and gross margin. The profit and loss clearly defines operating expenses, operating income and net profit. Net profit, otherwise known as "the bottom line," is the profit after expenses have been deducted from the total revenue. That can stop an acquisition conversation very quickly if the net profit is negative or on a downward trajectory. (Buyers are savvy and understand the consequences of COVID-19.)
Issues for manufacturing as a Plan B back-to-work strategy
Risk is an issue in the COVID-19 world. Employee safety and supply chain flexibility must be addressed before a deal can be inked.
Demonstrating compliance with OSHA COVID-19 rules
The onslaught of bad news about packing plants managing safety conditions is not helpful. That said, there are affordable solutions that position manufacturers who wish to be acquired in 2020 by providing evidence they are doing everything possible to ensure employee safety.
Sam Bradbury of Ergonomics International warned, "Do not let your company or facility become a national headline. Implementing data driven software immediately will allow potential buyers proof that decisions are evidence-based. Government mandates for COVID-19 abatement strategies require immediate action by employers to protect themselves and their employees. Documentation and data are critical and will distinguish companies which are poised for acquisition."
Demonstrating supply chain agility
In normal times, manufacturers rely on rock-solid business processes, asset maintenance, and workforce management strategies to meet customer demands. In today's disrupted and uncertain times, these strategies are put to unprecedented tests. Companies preparing to be acquired must demonstrate supply chain agility with plans to meet both the current and future challenges.
Success in this regard is no easy task. But, with the aid of today's Industry 4.0 technologies, even the smallest manufacturers can proactively respond to unexpected market changes, turning potential disruption into business opportunities.
That's why companies need to continue reviewing how facilities and supply chains can remain both resilient and responsive, while optimizing feasibility and likelihood of acquisition.
Value stream mapping during the pandemic
Experienced manufacturers allow a rapid VSM (value stream mapping) process to quickly identify the common areas most exposed to disruption and how to start making operations highly responsive and disruption-proof.
The fast-changing impacts of COVID-19, back-to-work strategies and phased openings alter the current state for many companies. While the current fluidity concerns some buyers, others see the opportunities because the future state is very bright for those vetted manufacturers.