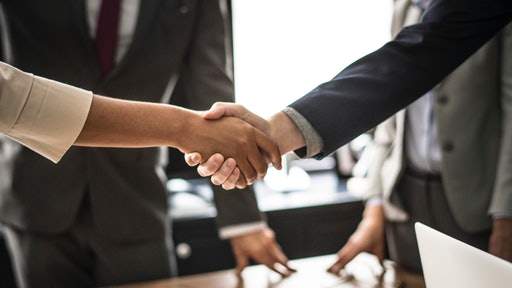 Pexels
Organizations across the world are currently in a "wait and see" scenario, needing to be ready to shift their business strategy as they learn more about precautions needed to keep their business, employees and customers safe in the wake of the Coronavirus disease (COVID-19).
For retailers, this means revising supply chain and fulfillment strategies in response to continuous obstacles created by the developing pandemic. For example, according to the Global Port Tracker report released by the National Retail Federation (NRF) and Hackett Associates, 40% of retailers have already reported disruptions to their supply chains due to the COVID-19 and an additional 26% expect to see future disruptions as the virus continues to develop.
Fulfillment options for a new reality
During this time of uncertainty, retailers need to prepare to offer extra fulfillment options and added flexibility. As consumers take precautions in light of the virus, they will be looking for increased fulfillment options on everything from having groceries delivered to their home to quick drive-up options at a store location.
As well, consumer behavior patterns will continue to lean more and more toward online shopping to avoid public areas and coming in close contact with others in a confined space. Consumers may for the first time entertain the use of fulfillment options such as pickup lockers immediately inside the store or at other designated areas.
Retailers with a rigid supply chain strategy will find it difficult to answer consumers' need for multiple fulfillment options – home delivery, buy online pickup in store (BOPIS) service, curbside pickup and more – in addition to solving for supply shortages due to consumer demand during this time.
A flexible response plan
As new travel and safety restrictions emerge, retailers can respond by implementing a flexible supply chain and a distributed order management strategy in which they leverage local stores as fulfillment hubs. This more seamlessly enables the fulfillment options consumers need while creating flexibility within their supply chain to quickly pivot as they gain more awareness of the virus' impact. In order to do this, retailers will have to ensure the foundation is set for true omnichannel retailing, meaning all of the retailer's channels must work in harmony to eliminate siloes and disruptions.
Keep in mind that at the heart of a successful, flexible supply chain and order fulfillment process is both order execution and customer communication. Through a distributed order management strategy, retailers should be able to set up store locations and fulfillment preferences, prioritize orders, manage inventory per location and route orders to the correct location, all at the click of a button. This critical step in the process also needs automated customer communication to ensure customers are updated on every stage of the fulfillment process – from an order initially being received through to packaging, shipping and delivery.
Upleveling digital customer care
As consumers continue to shift online for shopping needs, it is important that they have the reassurance that the item they add to their shopping cart online will not suddenly show as out of stock during checkout or substituted for another item. To achieve this, retailers need to leverage an aggregated global view of inventory across all stores, dropship vendors, warehouses and distribution centers to drive the most optimal fulfillment strategy. They'll also need to connect their commerce ecosystem to allow seamless, real-time data transfer between channels and technologies. This will create access to unified and consistent cross-channel data, enabling retailers to achieve convenient fulfillment options and decrease order abandonment rates due to out-of-stock and back-order scenarios.
Taking supply chain flexibility to the next level
Looking beyond the virus, today's consumer wants their shopping experience to fulfill their needs, from efficiency, to choice, to channel, to messaging and pricing – and today's events are setting the stage for an additional evolution within the retail industry.
For example, consumers like the personalized products of subscription services, the shipping convenience and the shopping experience. At this point, personalization is a blanket term for end-to-end personalized commerce. Sophisticated brands and retailers are adding AI-driven personalization everywhere, from new fulfillment options to cross-channel messaging, in order to meet customer expectations. Brands and retailers that are answering calls for personalization and convenience throughout this time will reap the benefits of setting the foundation for the next wave of consumer expectations within the retail industry.
Flexibility in the face of uncertainty
The Coronavirus is forcing nations, industries and people across the world to pivot in order to do what's best for the health and safety of everyone. Plans that were set in motion at the start of 2020 have quickly shifted in response to new developments. Across the retail industry, flexibility within the supply chain will be the key for retailers to not only respond to the changing times but to also prepare for how retail will continue to shift in the wake of worldwide events.