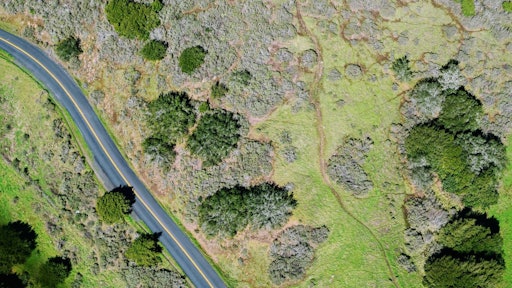 Not having a procurement strategy is like going on a cross-country road trip without a map or GPS, says Jennifer Ulrich, Source One's associate director and procurement transformation practice lead. 
"There's a good chance you will get where you want to go, eventually, but it will likely be a long and laborious trip with quite a few dead ends," she adds.
A solid procurement strategy is a primary building block for organizations that are keen on controlling costs and maintaining compliance with internal and external regulations and safeguards. While procurement is often seen wearing the compliance hat, today with the right strategy in place, it can add business value in ways we've yet to see.
"Your procurement strategy gives the function direction and a base purpose to build from. Without that end goal in mind, it's difficult to create a path to success," says Ulrich.
What that path will look like is up to you.
An Honest Assessment
According to Wayne Clark, vice president of global delivery at GEP, while implementing processes for a procurement strategy will vary significantly depending on the company itself, its sector and its maturity level, the first step in re-evaluating any strategy should start with an honest assessment that asks, "Where are we today?"
"That honest assessment is fundamental to say, 'where do we want to get to?'" Clark says.
Ulrich adds to keep in mind that there is no one-size-fits-all approach to managing your procurement function.
"Your procurement strategy should be built around several factors that are specific to your organization—from a financial and geographic standpoint to your industry, your business model and even the different categories your procurement team determines the most strategic," she says. "The best approach in my opinion is to use a blend of different strategies to deliver the most value to the business."
For Clark, the best strategy should be rooted "in a deep understanding of how things are today." That's why an honest and objective assessment of how procurement is performing within an organization is essential to understanding where a company is strong and where gaps may exist.
A solid assessment of your company versus top performance in your sector can also help you set specific goals.
For example, after completing a self-assessment, a consumer packaged goods company GEP works with was able to set very explicit goals, which included being top quartile in terms of performance metrics for their direct materials because it's such a large part of their cost model. But on the indirect costs, which is highly complex at their firm, they decided they were content in matching their competitors due to the added cost and investment required to really improve that area of their business.
"That level of focus helps to build the roadmap that gets you there," Clark adds.
A Vision of Future State
Determining procurement's strength and weaknesses within an organization and then setting specific goals is the next step in defining a vision for the future state of the department.
"Number one should be to find your vision," says Marcell Volmer, SAP Ariba's chief digital officer. "What do you want to do, and what is the role you want to play as a procurement function? Number two, you should have a strategy in place with defined steps and objectives. Number three is to execute on that, and measure the outcome."
In Volmer's previous role of chief procurement officer (CPO) at SAP, he oversaw an organizational procurement transformation. Today, he helps other companies do the same. He says in defining a vision, companies must be open and honest, asking questions such as, "What is really the value I can contribute in the future? And what is the strategy to executing on that?"
"It's definitely important that you think about the future and where you really can generate value for your organization," Volmer adds.
GEP's Clark notes that a good procurement strategy ultimately sets the vision and the goals.
"A strategy is really defined to say, 'What are our core priorities, and what approach are we going to take to get there?' It's as much about defining what we are going to do and how we're going to do it well. It's also got to do with resource allocation, asking, 'What are we perhaps not going to do?'" he concludes.
The Road Map
If you haven't started to re-evaluate your procurement strategy, Volmer says you are already too late.
"It's a little bit controversial, but some think procurement will last forever; I doubt that. If they are not changing, it will not last forever, is my personal opinion," he warns. "A lot of CPOs might think, 'I can sit and wait.' I tell them, 'No you can't.' Because everybody needs to think about how to impact the future business model and how to create impact. And in procurement, you definitely have a beautiful spot where you can do that."
Volmer adds that your re-evaluated procurement strategy should impact three main priorities: supply chain innovations, risk management and sustainability.
Executing on a procurement strategy won't happen overnight, however. Clark says the road map to getting there could be a three- to five-year plan made up of a series of projects.
"It's not boiling the ocean and trying to redo the 150 sub-processes within the source-to-pay world. It's about understanding which of those 150 processes has the biggest impact on getting us to that future state vision," he adds.
The road map will also have multiple workstreams, Clark says, comprised of your people, your processes, and now today more than ever, your technology.
"There's a couple of dimensions to procurement strategy. There's the technology and the digital transformation side…but there's also the people and overall capabilities component of a strategy. And there's a dimension around the performance and the results," Clark says. "Among looking at the digital strategy, the people strategy, and the performance and results component of the strategy, I would also add data as part of that digital piece. With a data strategy, those become the real components. And they need to be addressed holistically not one at a time."
Source One's Ulrich also notes it is important to track the success of your strategy or strategies to see what works best for your business.
"Set up metrics and KPIs from the beginning of instituting a strategy," she says. "With the right metric methodology in place, you can quickly determine what works from a strategic standpoint and what does not, so that you can course-correct as needed with more agility."
Digital Strategy
It's hard to talk strategy without mentioning technology. While Ulrich acknowledges that the looming era of digitalization is probably the biggest topic in procurement at the moment, she says many procurement executives are just starting to understand that technology is something they need to start thinking about.
"It's a major component that is being built into long-term procurement strategies," she says. "This one point is actually driving organizations to think about some of the other big issues, which include having standard processes in place, the best talent handling those processes, and the right metrics and reporting to demonstrate operational efficiency. These topics come before the technology. Procurement should be enabled by technology, not reliant on it."
Clark agrees, explaining results have also been a top priority for procurement—how to deliver better value to the organization, primarily in the form of savings and more strategic support to the lines of business—and for most CPOs that is still true.
"The value that procurement creates doesn't really change with these emerging technologies. It just creates some opportunities or some risks," he adds.
But nonetheless, the role of procurement has changed and will continue to do so. Now is the time to re-evaluate your strategy to include the impacts of the digital supply chain.
"It is time now to change and think about the future, and [procurement] is in a unique position where it can define its own future," Volmer notes. "You might not have the chance in five or 10 years. So better do it now, and start early."
And because there is almost no distinction between a procurement strategy or a digital strategy, Clark says you must think of them as one integrated set of questions, asking "how can procurement deliver higher value? And how is technology going to enable that in new ways that weren't even imaginable just a few years ago?"
"Technology is absolutely a fundamental component of the procurement strategy," Clark says. "Historically, we would normally look at the end-to-end procurement processes and think about how technology can better enable certain steps as a tool that'll help manage the workflow, capture information, make things simpler and automate steps. But that ship has largely sailed.
"Now we have new technologies that not just automate processes but can help challenge and rethink the very nature of what procurement activities are. We moved away from, 'do I have tools to support each step of the process?' to saying, 'are there tools that can help me rethink my model completely?'" he adds.
This means the technology component of procurement must move away from a tool strategy and toward a data strategy.
"A data strategy wouldn't have been a particularly prominent component to a procurement strategy five to six years ago, but now it's sort of a backbone element," Clark adds.
"Procurement has really matured as a corporate function to be almost unrecognizably different than it was 15 years ago," he continues. "We're seeing clients reach out to us that are on the very low ends of maturity saying, 'Hey, we're just waking up to the possibilities here. We know we've been focusing on other aspects of our business, but we're ready to think about how we can take procurement and reach a mid-quartile or third-quartile level of performance.'
"And we have clients that are already performing; they're best in class in their peer group, and they are reaching out saying, 'Help us understand how these new technologies may create either opportunity or risk for us, and more importantly, help us understand how we can leverage them to maintain our leadership position.'" 
Follow Amy Wunderlin on Twitter.