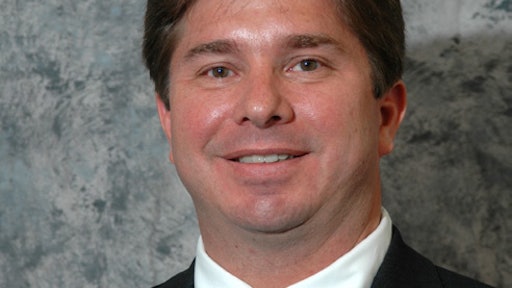 Protecting the international drug supply from counterfeiters calls for more uniform serialization and traceability standards, which would allow for interoperable systems visibility. The process for setting international guidelines for packaging, shipping, securing and tracking pharmaceuticals end to end must evolve more from happening in a vacuum to a much more collaborative model.
Getting to this point will involve key stakeholders, including policymakers, enforcement agencies, health care manufacturers, wholesale distributors, third-party logistics providers (3PLs), pharmacies and more, to help ensure processes are streamlined and consistent across borders. It will also better facilitate speed to market for critical health care products.
United Parcel Service (UPS) has an active leadership role in an alliance aimed at better harmonizing a growing, stringent landscape of national health care regulations. The Pharmaceutical Distribution Security Alliance (PDSA) is made up of 30 representatives from the health care sector. This group played a pivotal role shaping the Drug Supply Chain Security Act (DSCSA) to protect patient safety, and ensuring security of the U.S. drug supply chain through a single, uniform system for serializing and tracing pharmaceuticals.
The PDSA works with congressional policymakers and agencies to clarify and implement this new system, and address other related issues in the pharmaceutical distribution supply chain. For example, the Food and Drug Administration (FDA) needs to effectively communicate and reinforce with the states the federal preemption established in the DSCSA, so state boards of pharmacies do not enact regulations that counter the intent. One area the FDA can help alleviate confusion is by releasing federal licensing guidelines for wholesalers and 3PLs that are required within the DSCSA.
So if PDSA can be effective on a national level, why couldn't the same principles apply internationally?
Creating Global Conversations
With the goal of better harmonizing international regulations, the Alliance for Global Pharmaceutical Serialization (RxGPS) was established in 2016. UPS, once again, is taking a leadership role within the group.
The RxGPS works to educate global regulatory bodies, such as the Brazilian National Health Surveillance Agency (ANVISA), the European Medicines Agency (EMA) and the China Food and Drug Administration (CFDA), among others, on proper implementation timetables in order to make laws more effective. The RxGPS also works to influence policies so that health care manufacturers and their supply chain partners are best positioned and equipped to activate against new rules.
With a global perspective and reach, the RxGPS helps the industry develop solutions together that benefit all parties, while still achieving the ultimate goal of protecting public health.
In 2015, before the Brazil government enacted new serialization laws, the RxGPS partners effectively engaged ANVISA to delay enactment, and work with the consortium to review and strategize on approaches for syncing their guidelines with previously set regulations in other regions. By better aligning with established best practices, countries can avoid reinventing the wheel, and help avoid costly delays and complexities that come with meeting important yet disparate regulations.
Overall, better harmonizing can help health care companies and regulators sleep at night.
According to UPS's recent Pain in the (Supply) Chain survey—a study that measures health care executives' logistics challenges and opportunities—39 percent of health care companies find the EU Good Distribution Practices (GDP) the most difficult set of regulations with which to comply. Perhaps Europe's sheer size and its collective of countries, or volume of goods coming in and out of the region, could be a driving force behind the painful complexities. Further, the EU GDP touches more than just serialization; it revised transportation requirements, specifically around temperature controls.
Technology Closes Gaps
Even though data exchange isn't required until 2023 by the DSCSA, important milestones are approaching. By 2017, health care manufacturers are required to have serial numbers on individual product packaging. By 2019, wholesalers are required to validate the serial number on a return before that stock can be redistributed back into the marketplace. Returns represent a huge source of revenue and the ability to realize that revenue quickly—when you're talking about hundreds of thousands of returns in a day—is critical. Wholesalers need to have that data available or the ability to gain access very quickly, and the industry needs to implement some sort of data exchange to meet the intent of the law.
In a world of growing data, GS1 standards give industries a common language to identify, capture and share supply chain data—ensuring important information is accessible, accurate and easy to understand. The Electronic Product Code Information System is a GS1 standard that enables trading partners to share information about the movements and locations of pharmaceuticals during the chain of custody.
Traceability systems that can consistently be used across geographies without the need to be tweaked or supplemented offer the most benefits to the industry, regulatory bodies and the end consumer. A single language of data among trading partners (both companies and countries) allows for an easier exchange of information.
Companies that utilize a traceability system that can be repeated and scaled across geographies can experience better operational efficiencies and better cost containment. Interoperable systems that cross borders greatly enhance the ability to share good information and stop the flow of fake, dangerous drugs. Enforcement then becomes the issue.
An Important Voice
3PLs are a new service to the pharmaceutical industry as defined by the DSCSA. Before, lawmakers were accustomed to dealing with suppliers and buyers, not service providers. This is presenting a great opportunity to define how 3PL services can help the industry meet regulatory requirements.
Through engagement in influential consortiums like the RxGPS, UPS has an important voice with pharmaceutical manufacturers and other key stakeholders to flesh out challenges and help develop appropriate best practices globally. But the purpose is defeated without active and ongoing communication. Engaged stakeholders must share all information learned with their clients and customers. Conversely, the industry must continually share key learnings from pilot programs with partners, each other and with government officials.
Complying with elements of the DSCSA is an ongoing process that must fully take shape sooner rather than later. From altering highly regulated packaging to implementing a sophisticated system of issuing unique product identifiers, all of this aggressive maneuvering is aimed at better protecting the drug supply, the consumer and the patient.
So the end undoubtedly justifies the means, and while implementing these new U.S. regulations poses many challenges and opportunities, UPS and its partners must continue to look at this as only one piece of the puzzle. Harmonizing regulations across global supply chains and IT networks, and regulatory agencies and pharmaceutical companies will make compliance standards across the board more streamlined and less daunting.